 The best kids' swimwear to buy for the holidays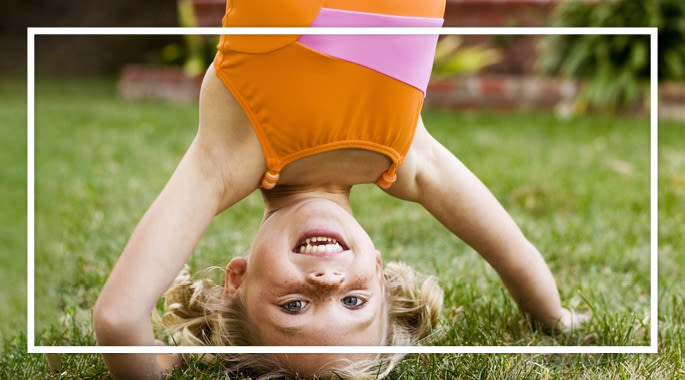 School's out! We've scoured the shops at Victoria Leeds to find the best kids' swimwear for the holidays. From girls' swimsuits to boys' swim trunks, get them kitted out for the beach or the pool in styles they'll love. Our tip: get yourself down here quick, as styles sell out! We're sure your headstrong mini-me knows what they want to wear poolside, but here's the key designs, colours and prints that are making a splash this year.
YOUNGER GIRLS' SWIMWEAR
Bold shades, cute stripes and frills: what's not to love?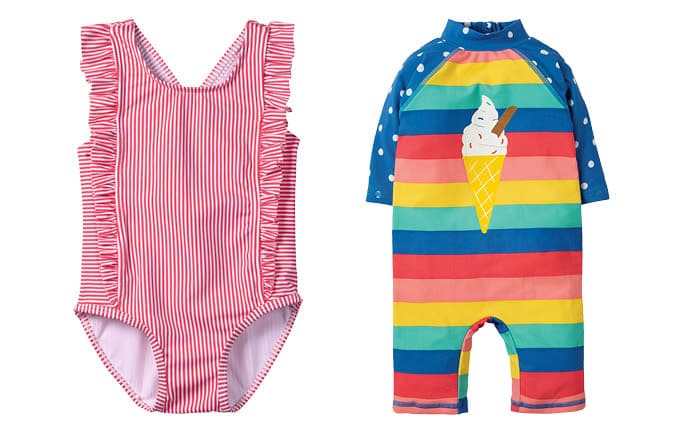 Our picks: stripe swimsuit (0-24 months), £20, The White Company; Frugi Sun Safe ice cream stripe swimsuit (0-3 years), £25, John Lewis & Partners
OLDER GIRLS' SWIMWEAR
Say yes to oversized floral patterns with clashing polka dot trims.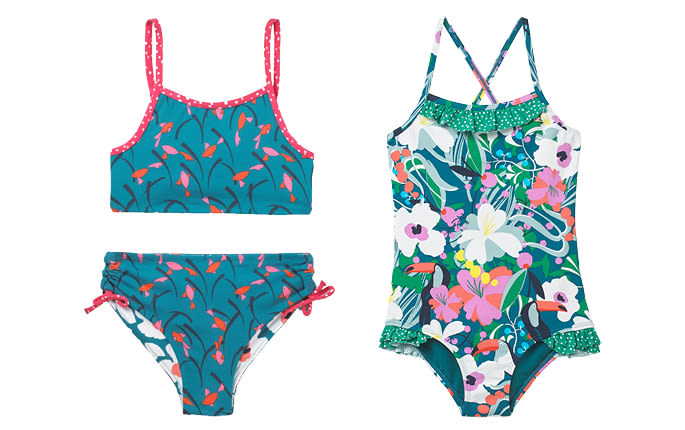 Our picks: tropical branches swimsuit (3-10 years), £16, White Stuff; sea soiree reversible bikini (3-10 years), White Stuff
YOUNGER BOYS' SWIMWEAR
These fun jungle print shorts and nautical all-in-one will get him beach ready.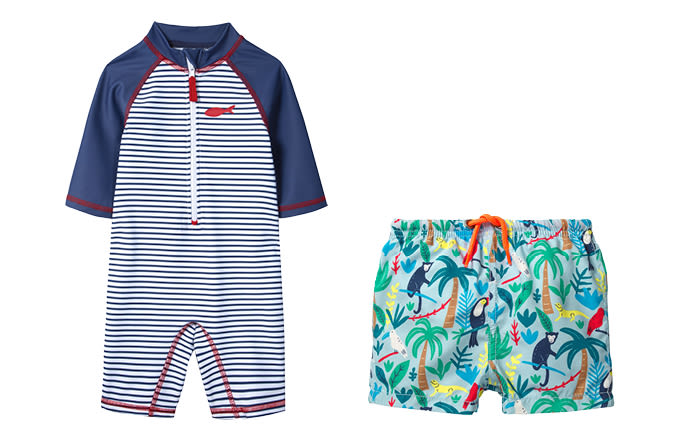 Our picks: Mini Boden Baby bathers beach shorts (3 months-4 years), £14-£16, John Lewis & Partners; little fish surf suit (0-24 months), £26, The White Company
OLDER BOYS' SWIMWEAR
Poolside posing nailed thanks to colourful star shorts and snappy shark prints.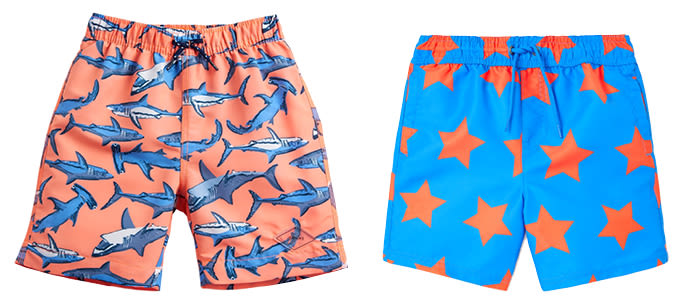 Our picks: ocean swim shorts (1-12 years), from £22.95, Joules; star print board shorts (2-12 years), £13-£15, John Lewis & Partners
WHAT TO LOOK FOR WHEN BUYING SWIMWEAR FOR KIDS
These peace-of-mind features mean you'll love their new swimwear as much as them. 1.    Skin can still burn through clothing, so opt for savvy swimwear fabrics that have sun protection built into them. Many nowadays will be sold as UPF50, offering you a high UV protective layer against those rays. You'll still need to regularly top them up with high-protection sun cream, but it's still a reassuring extra. 2.    Wet fabric is heavy. Choose drawstring waists on trunks and shorts – even if your child is slim around the middle, their swimwear will still fit perfectly even after a dip. Quick dry fabrics are another good shout so they're not sitting around in soggy swimwear. 3.    Look for 'fade resistant' or 'chlorine resistant' swimwear. The combination of the sunshine, chlorine and salt water can mean that their snazzy cossie or shorts can end up looking tired and dull even before your holiday has finished. 4.    If your daughter has a long body, then a tankini or bikini is a good option over a costume as it'll be more comfortable for them and won't ride up. 5.    All-in-one UPF50 full-length suits (sometimes called 'rash guard'), are great for younger children and toddlers. Or even on older kids if you want to be extra careful there are no pink shoulders at the end of the day.
SUN SAFETY EXTRAS FOR CHILDREN
If you're heading into Victoria to stock up on swimwear, then don't forget these extras too… • Kids' sun hat: go for a nice wide brim so it not only protects their head from the rays, but helps keep their face shaded and their necks covered • Kids' sunglasses: check that the sunnies you're spying block 100% of UVA and UVB rays • Kids' beach cover up: how about a colourful towelling poncho? They're great for drying off after a dip in the sea. Aim for a 100% cotton one so it'll keep them cool
THE BEST ICE CREAM AT VICTORIA LEEDS
If your child is still learning to swim, and a little nervy in the water, then getting them involved in choosing their swimwear is a great way to boost their confidence. Set aside a morning and bring them with you to Victoria Leeds. They can find their perfect swimwear then you can take them after for a cheeky ice cream! How about the mix-and-match flavours at Amorino? We can't get enough of their classic Pistachio and indulgent caramel. Oh, and don't forget, you can use Style Seeker on the PLUS app to find similar swimwear styles, prints and patterns in centre. Handy, for example, if the swimshorts you both love have sold out, or if you want to go full-on mini me in a matching swimsuit.