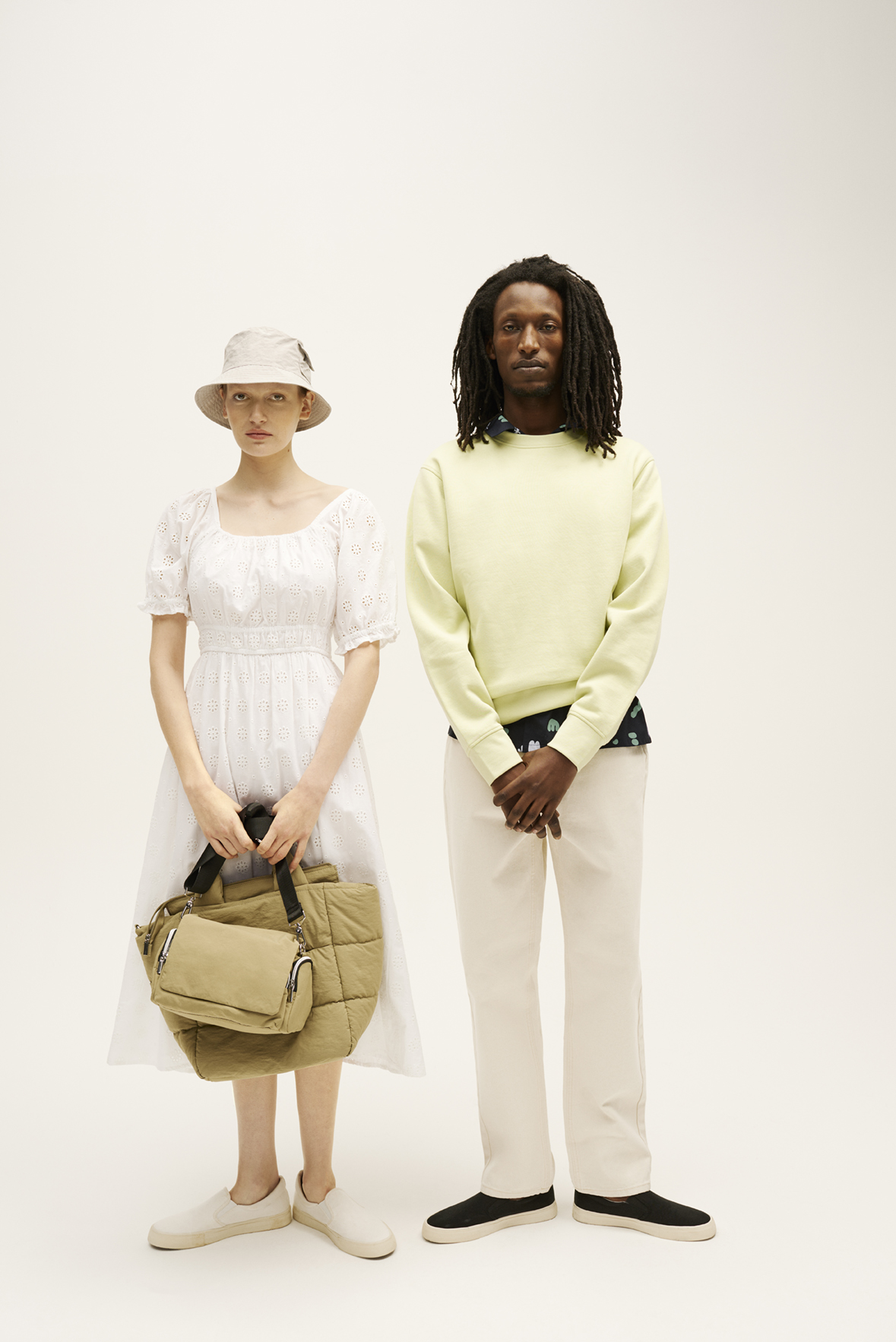 How to achieve effortless spring/summer style with John Lewis.
As spring approaches, the pub gardens reopen and the BBQs begin. Whether you're dining out or taking a spring stroll – you can finally let loose of the layers. But what should you wear?
John Lewis is providing plenty of options for your go-to spring/summer looks. Here, Eden – a Fashion Partner from John Lewis Leeds – talks through some of her favourite options.
Essential Denim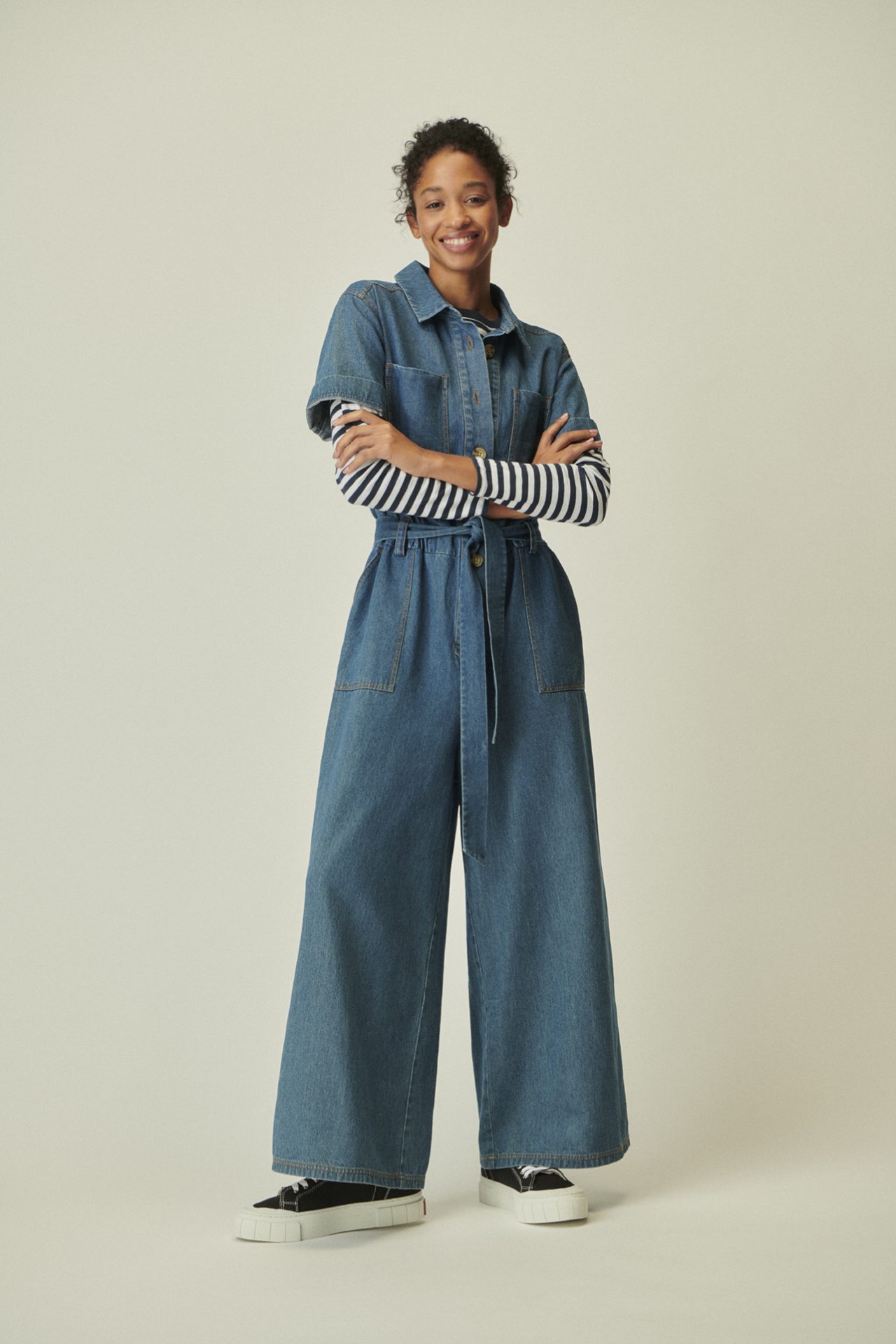 Denim is the perfect go-to for those days where the sun is shining but there is still an English breeze. The sellout £48 ANYDAY denim jumpsuit is back for the season, this time featuring a flattering wide leg silhouette with a contemporary denim twist.
This versatile jumpsuit can be dressed up or down in a few simple steps meaning that it is truly a great staple to have this season. Style with a pair of trainers and statement sunglasses for a modern yet easy-going style. If you're going somewhere fancy, swap the flats for a pair of heeled sandals and add a pop of refreshing colour with accessories to elevate the look into the night.
Summer suits – Shades of the sunset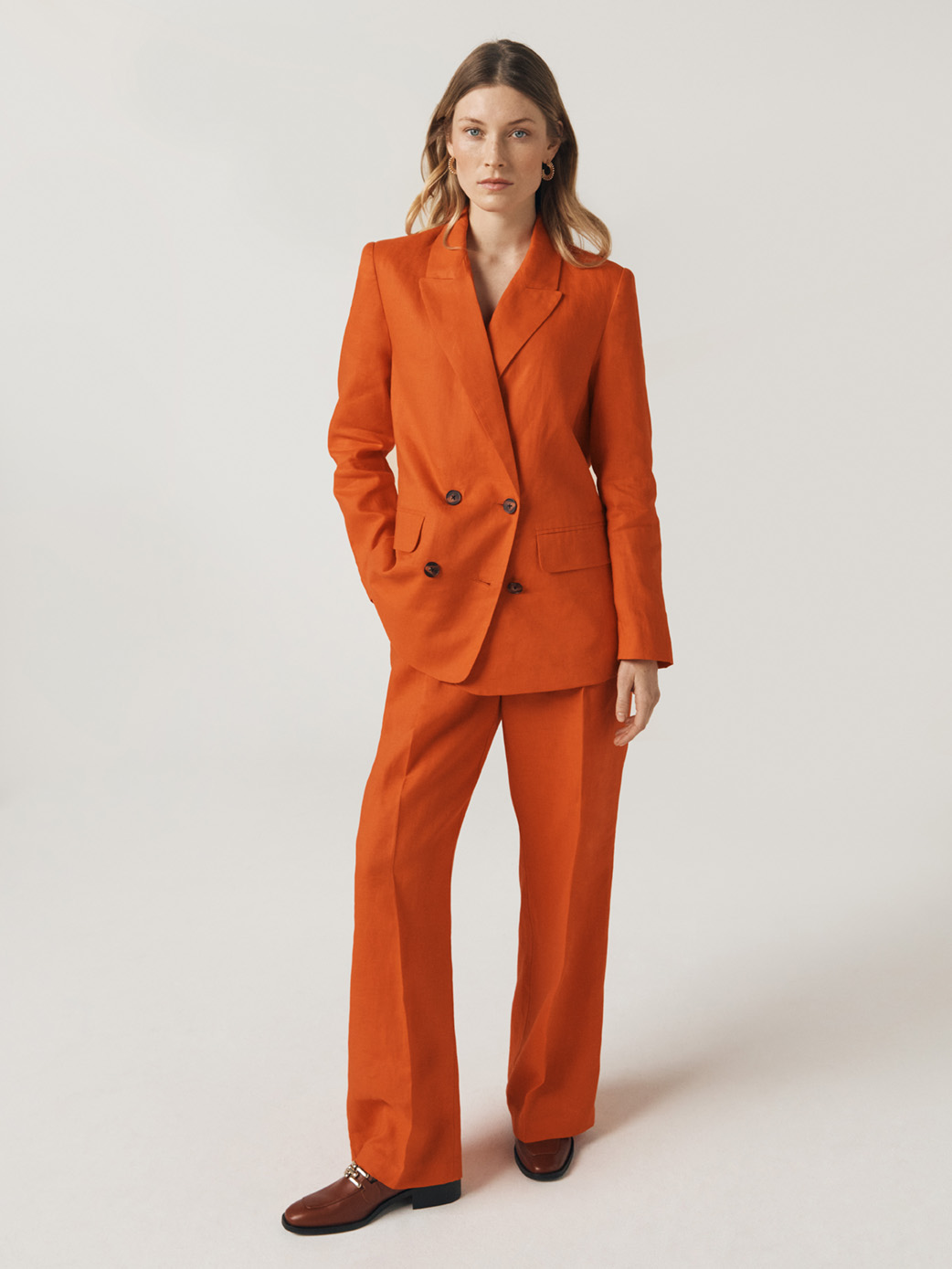 Tailoring is becoming more versatile, with lighter fabrics and relaxed silhouettes. Today, the right suit could cover everything you need for an evening out, whilst also offering a modern take on workwear.
If you want to make a statement this summer, consider a sunset colour palette. The John Lewis double-breasted linen blazer and trouser suit is a perfect go-to to have in your wardrobe. A two-piece suit can be great for multiple looks as it will work with and without the corresponding item. It's also easy enough to create multiple looks, using items already in your wardrobe. For example, swapping out the blazer with a white top creates an easy daytime look and just adding a pair of sandals or white trainers will complete it. Ease into the evening by keeping the full suit together, adding a piece of chunky gold jewellery to complement the sunset tones evoked through the orange linen.
The oversized style of the blazer changes the look from formal to casual without losing the smart and stylish aesthetic that we associate with tailoring. Complementing this, the pleated linen trousers add a flattering touch of femininity through the symmetrical style.
Relaxed summer style
Achieve the relaxed summer style everyone is looking for this summer with Kin. Kin provides a wide range of everyday pieces to capsulize your wardrobe.
How easy is it to create a spring/summer outfit with Kin?
Kin is one of our brilliant own brand collections centered around effortless, modernist pieces designed for style and comfort. Here we're going to look at building a menswear look that's simple but has a big impact. Even better – it only takes three easy steps.
Step one – Base layer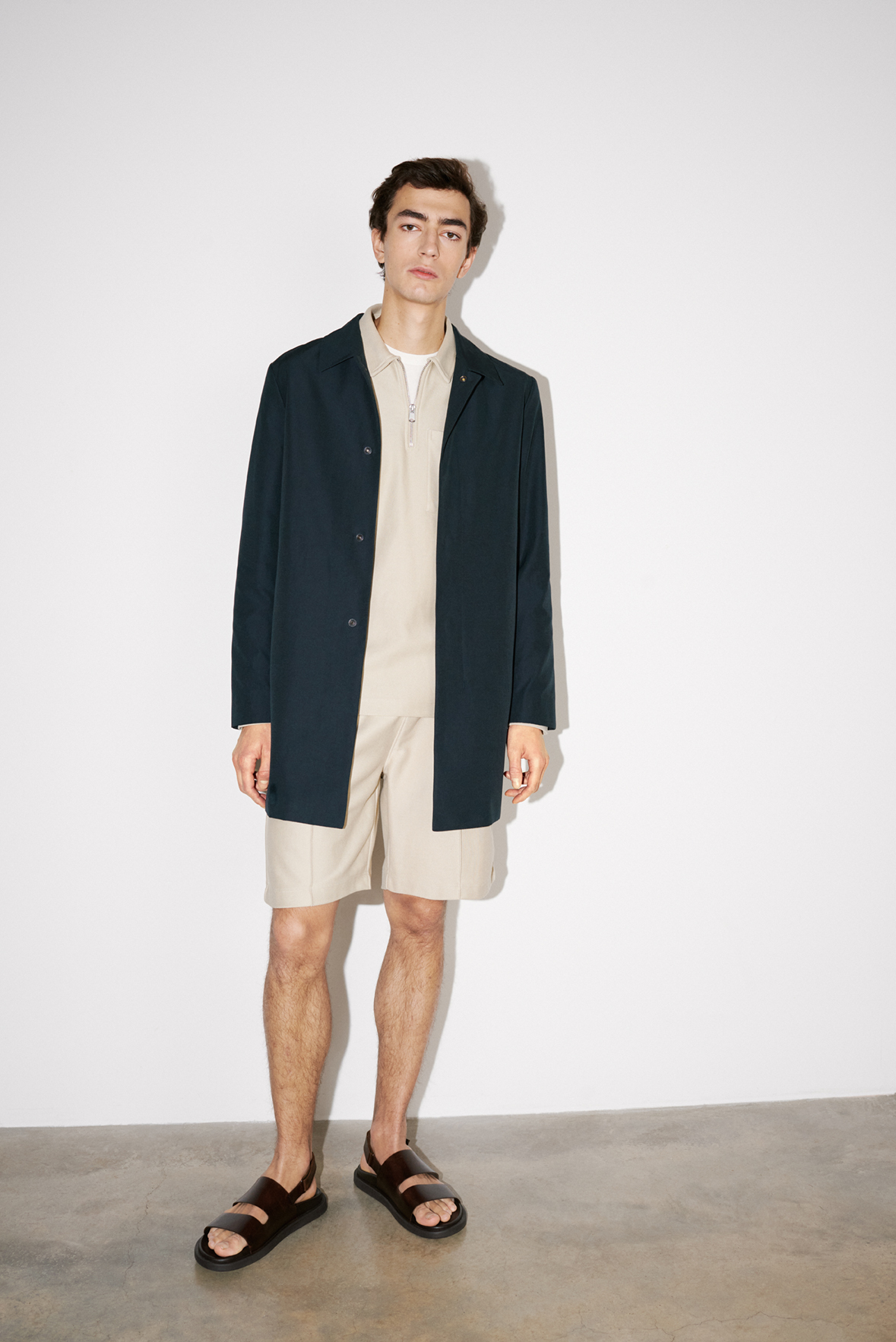 Find your perfect base layer. This will be the essential items that you wear most, for instance a tshirt and shorts. My tip is to keep the base tones in-sync to attain a cohesive aesthetic.  
 As we know, the English weather can be unpredictable, therefore layering is a helpful tip to keep a perfect temperature. Keep the materials light by wearing fabrics such as cotton and linen. This is the beauty of layering – you have the option of taking off or adding on according to the climate.   
Step two – Detail  
Adding a few layers such as a jumper or jacket takes the look from simple to classic without complication. Subtle details such as zips or buttons can also evoke an effortless style.  
Step three – A pop of colour  
Complete the outfit with a simple addition of contrasting colour. This adds a hint of sophistication to a look without overwhelming the style.  
 Remember to visit our personal stylist team on the first floor of John Lewis Leeds for any advice on how to build a summer outfit.
Elevating pre-existing outfits with accessories.
A new look doesn't have to consist of new everything – often it's important to step back and look at what we already own. Great for the environmentally conscious consumer, we can help you make the most out of what you already have, using accessories to reshape a garment.
How to accessorize pre-existing outfits.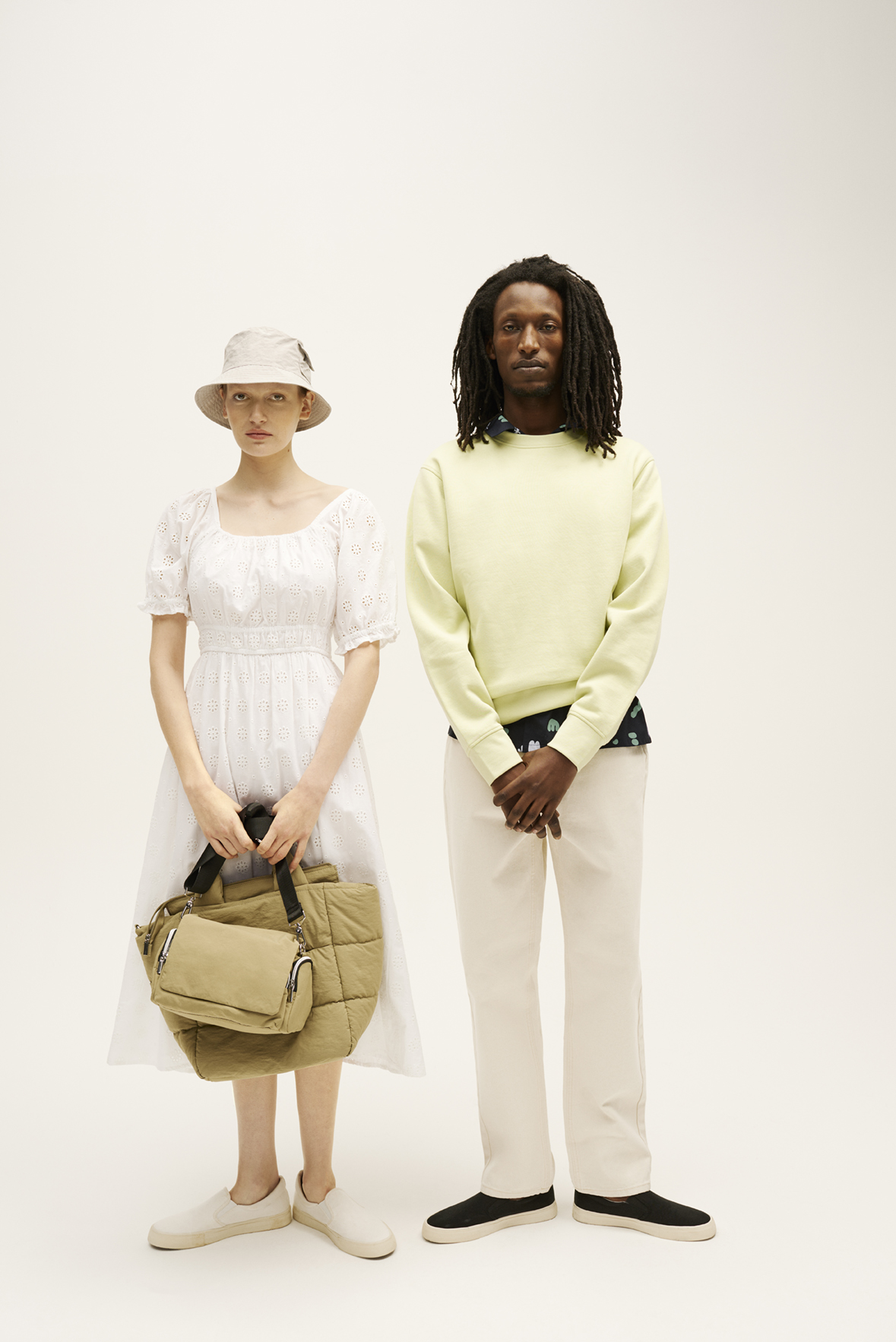 Pick an item that you usually get a lot of wear from – in this instance I've chosen a white ANYDAY dress. Now let's create two different outfits by adapting the accessories used to wear with it.  
Outfit one.  
This look will be based around the white dress accessorized for a formal occasion such as a party. Pair the dress with a heel – choose a shoe that you can match to a bag – perhaps by colour or texture. Let's say we chose a bold pink stiletto, we will add a similar pink shoulder bag to complement this.  
 To push the outfit more, don't be afraid to go big with your jewellery, try to match the colour from the shoes and the bag to the earrings or something different such as a chunky headband.  
 Here you have created a stand-out look by simply adding a pop of bold colour and keeping that consistent in relation to the accessories used to build the look.
Outfit two.  
This look will also be based around the white dress but with a daytime feel. This time we'll create a more relaxed style – keeping it simple by reducing the vibrancy of colour.  
 Pair the dress with some white pumps, such as our sellout Harietta Mary Janes and add a slouchy bag such as the ANYDAY large quilted tote (product code – 40070808) to keep the relaxed aesthetic cohesive from top to bottom. Swap the headband for a sun hat to establish the essence of an effortless and fluent spring outfit. 
 Sometimes it is easy to forget what we already own – take time to look through your wardrobe and think about how accessories could elevate or change the look you are going for.  
 If you do need to refresh the wardrobe though, remember you can bring in any five pre-loved items to be recycled at John Lewis, and we'll give you £5 off your next purchase over £20 when you scan your John Lewis card."