 Bra Talk with Calvin Klein
Not knowing your bra size is normal. Not knowing how to measure for your bra is also normal. How do bra measuring guides even work? How do you find the most comfortable bra? And what is sister sizing?
Introducing #CKunfiltered: bra talk – the new film series from CALVIN KLEIN. In the series, CALVIN KLEIN answers some of the most popular bra queries, offering expert advice on finding the right bra, how to measure your bra size, different types of bra and common bra fitting problems. They also introduce the strapless bra that actually stays up, how to wear and style and bralette, and the all-new nursing bra. At the end of the bra talk series, you should have the perfect idea of which of our women's bras are best for you.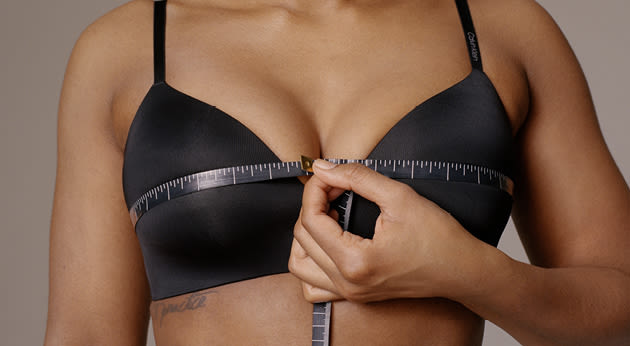 In 'Bra Sizes Explained', CALVIN KLEIN details exactly how bra sizes work, and discusses how bra sister sizes can help you get the perfect fit. In 'How to Measure Your Bra Size', a simple at-home measuring method is revealed with extra tips on finding your right size. In '7 Signs of an Ill-fitting Bra', the most common bra-fit issues, along with solutions on how to solve them. 'The 6 Essential Bras', sees our bra experts look into different types of essential bras, outlining the best bras for low cut tops, lift and side support. Calvin Klein show you just how their strapless bra stays up with its side clasp fastening for a bandeau-style back that is ideal for backless dresses in 'A Strapless Bandeau Bra that Stays Up'. In 'What is a Bralette & How to Wear One', they offer some quick tips on how to style your bralette, where comfort is key whether wearing as a bralette top or as a base layer. In 'What is a Maternity Nursing Bra', they introduce the all-new CALVIN KLEIN nursing bra and how it works to support both new and expectant mothers with comfort, style and utility. Calvin Klein will also be explaining why t-shirt bras, plunge bras and balconette bras are best suited to different outfits and/or women. This is #CKunfiltered: bra talk.
Discover the full mini series on their dedicated website here and see the collection in store today.