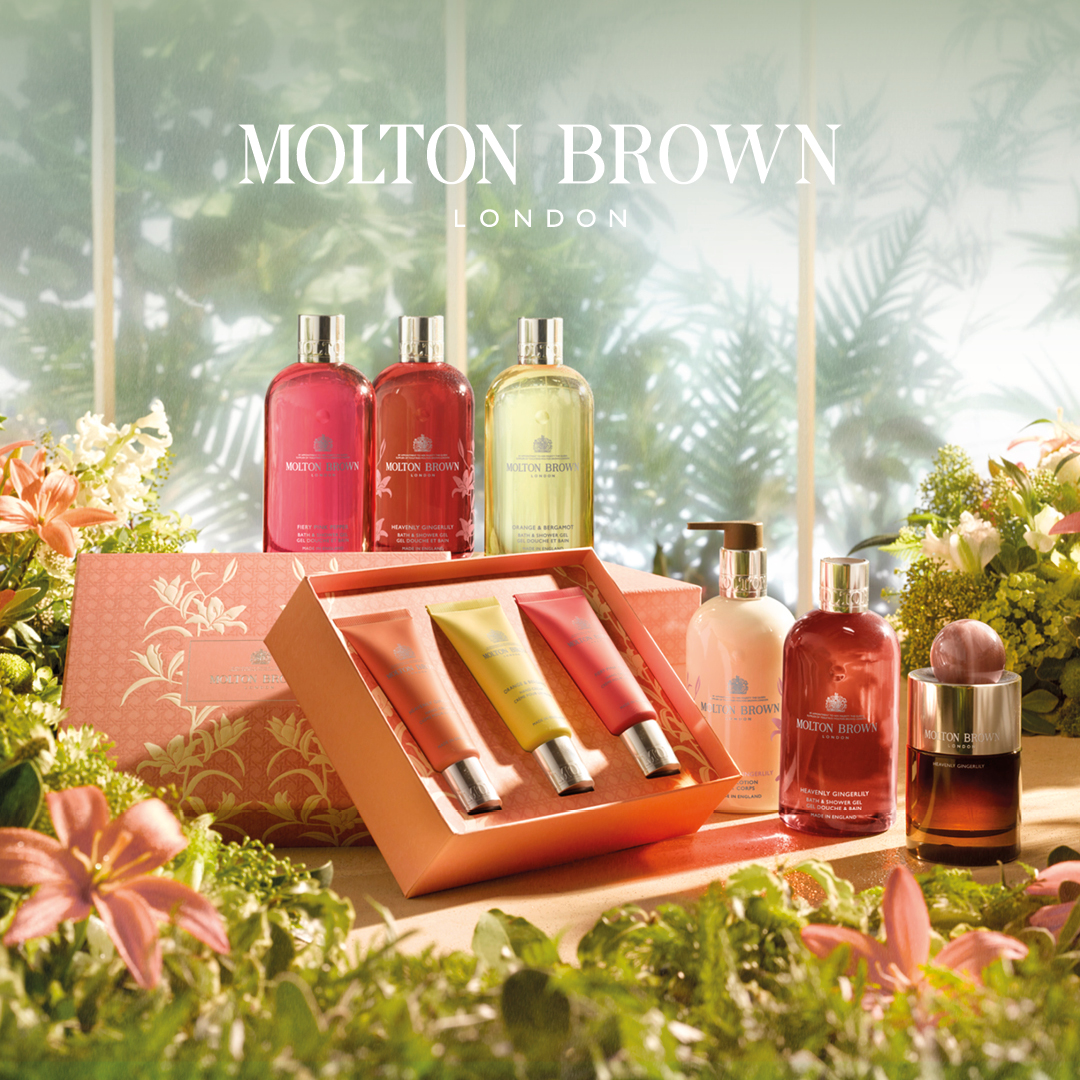 Heavenly Gingerlily, Mother's Day Event
Celebrate Mothers Day with the limited edition Heavenly Gingerlily Sets, goodie bags*, fragrance consultations and hand and arm massages.
This spring, discover graceful Mother's Day sets and celebrate the launch of our Heavenly Gingerlily new Limited Edition Design.
Inspired by a captivating botanical garden, iconic white-floral fragrance blossoms with a bouquet of lively ginger, elegant lily and soft musk. As a tribute to this opulent collection, Molton Brown have illustrated Bath, Body and Hand Care bottles with flourishing lilies.
Book now to reserve your place.