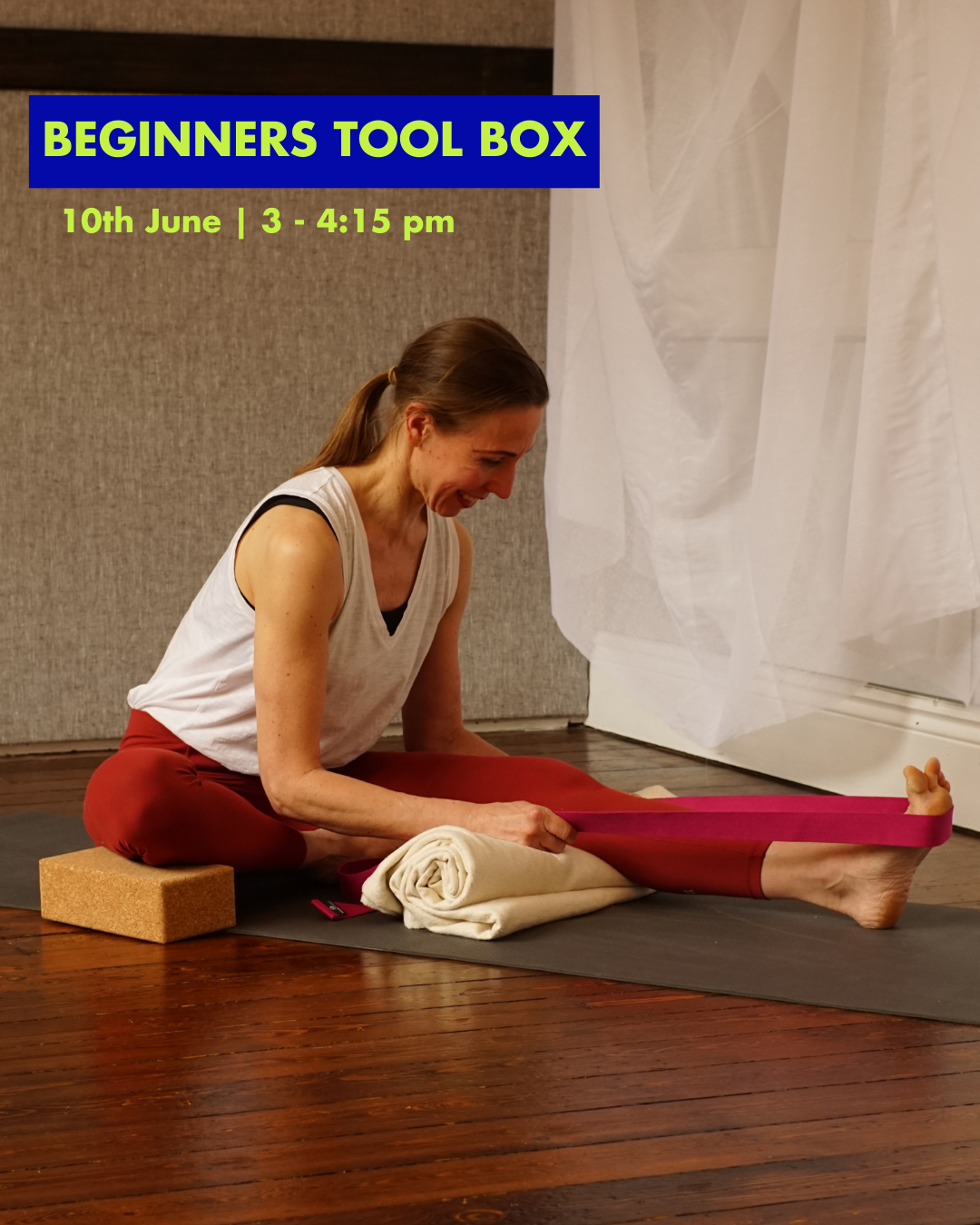 Beginners Tool Box 75
Beginners Tool Box Are you fairly new to Yoga practice? This Yoga Pop Up is a an excellent way to develop your confidence and to broaden your Yoga skills. You will be introduced to key yoga postures and the fundamentals of yoga such as the importance of breath, alignment and awareness. You will also be introduced to simple yoga philosophy, meditation and breathing techniques.
You will be taught by one of our expert beginner's teachers Tiia Ourila-Thorpe, who will guide you through an informative ,yet relaxing and supportive class.
Yoga is a great tonic to modern life. It can help you feel better physically and mentally; is a great way of taking time out for yourself; and is an excellent way of de-stressing. Of course the most benefits are gained if practiced regularly.
We offer a 10% Discount on your next YKVQ pass for those who attend this Beginners Tool Box Pop up. The Discount will be valid to use for purchasing New to Kula Pass ( 4 class pass), VQ5 ( 5 class pass) or VQ10 ( 10 class pass), the discount code will be emailed to all participants.
Expect:
Confidence boost: developing confidence in your own practice and skills
Deepening your understanding of Yoga and the Yoga postures
Sense of mindfulness and peace
Release of physical tension Increased sense of bodymind connection
Positive mindset
Date
Saturday 10th June 2023