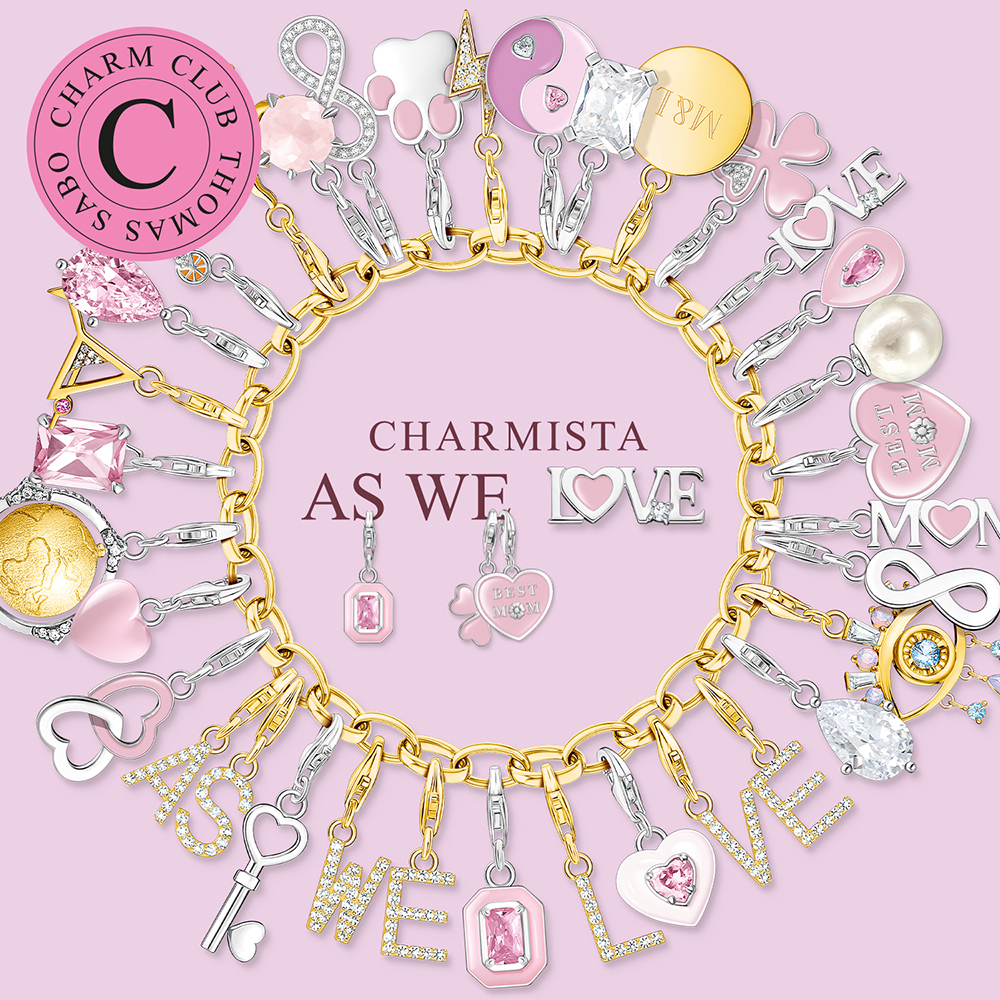 THOMAS SABO CHARM CLUB NEW COLLECTION LAUNCH
THOMAS SABO relaunches their iconic Charm Club, with a new membership approach:  from 27th April, by purchasing the new Charmista bracelets, necklaces or the CHARMISTA COIN CHARM (sold on its own as a charm at only £7), customers will instantly access the Charmista Community's benefits and will receive a 15% discount on all THOMAS SABO charms until 31st December 2023.
Charmistas, the members, can also take part in a range of exclusive Charmista events, parties and community promotions.
Inspired by 2000s and 90s pop styles and featuring pink enamel and stones charms, as well as many new charm carrier designs with the trademark Charmista Coin, the new Charm Club new collection is available from 27th  April 2023 in THOMAS SABO stores, in the online shop at www.thomassabo.com/charmclub and at selected specialist retailers.