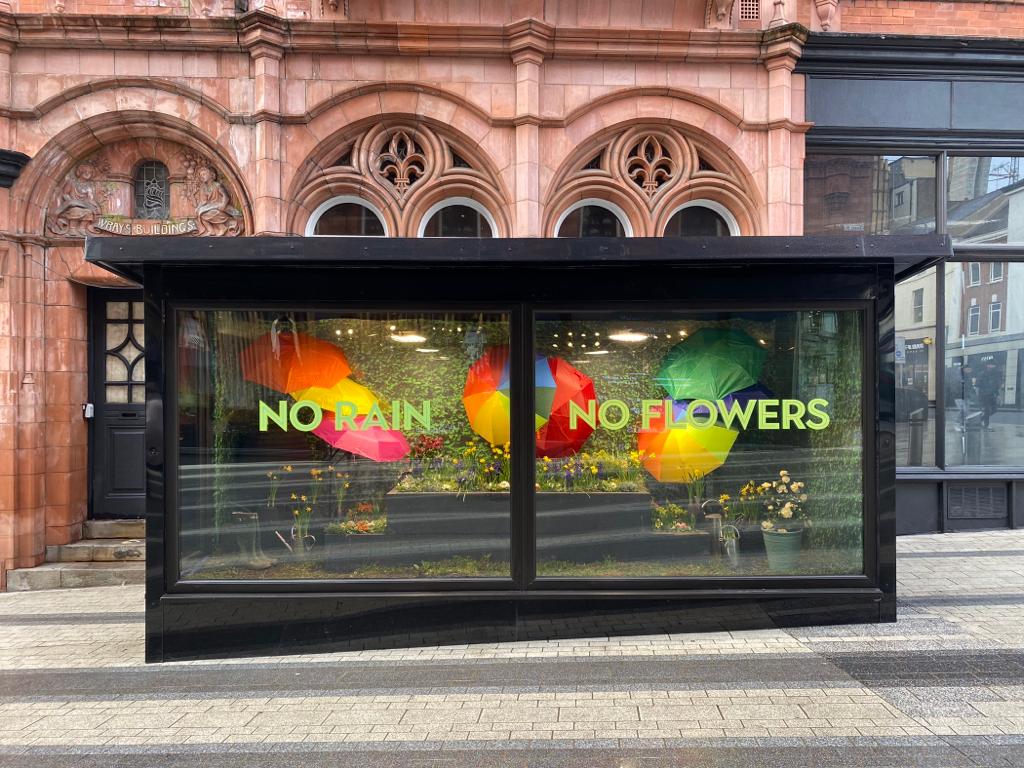 Putting a Sustainable Spring in Your Step
Springtime has officially arrived at Victoria Leeds with the new Sidney Street Springtime Garden taking pride of place between Victoria Quarter and Victoria Gate. And whilst there's no getting away from the unpredictable Yorkshire weather, without the rain, there would be no flowers to brighten up your day.
In a commitment towards making sure Victoria Leeds is a sustainable business, we are feeding a vast collection of Snowdrops, Crocus, Daffodils, Hellebores, Reticulate Iris and Pussy Willow with carefully collected rainwater from a creative display of colourful umbrellas. Our efforts will make sure the seedlings are beautifully blooming each time you visit us, not just for the next few weeks, but throughout the whole spring/ summer season, as all the flowers grown in our garden will be replanted throughout our grounds, to bring the rest of our vibrant destination to life.
Visit the Victoria Leeds Springtime Garden on Sidney Street every day of the week until the end of April 2023.
Don't forget to take a photo, tag us on Instagram @VictoriaLeeds_ and let us know which are your favourite flowers.