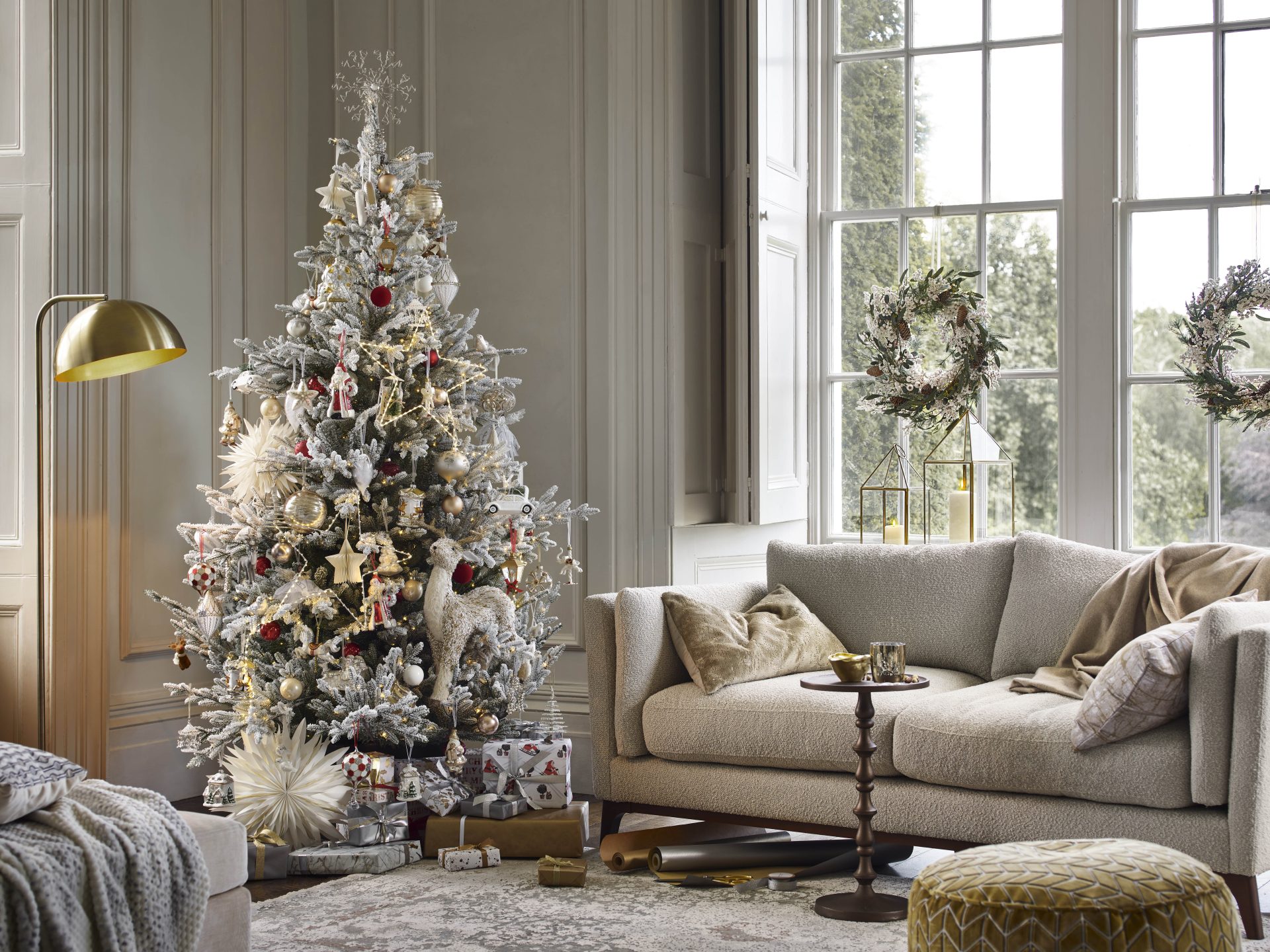 Festive Home Styling with John Lewis
One of the joys of Christmas is how we transform our homes into our very own festive spaces that bring us comfort through the Winter months. If you're struggling to get into the festive spirit, or maybe you just need that touch of inspiration, we caught up with Wil, a Home Design Stylist at John Lewis, Victoria Gate, for some wisdom on preparing your home for the festive season. Over to you Wil…
As we approach the 25th there is something so exciting about about departing from our usual interior leanings and throwing all sense of taste or focus on a home's flow out of the window, as the festive version of the room will only be in place for a short time. A bold and brilliant space can also be a Winter mood-booster, uplifting and delighting you every time you enter it, counteracting the dark nights and cold weather. Here are my steps to building a Christmas home that you'll love:
First step, create vignettes
Before you go all out on the focal point that is your tree, it's nice to create little festive vignettes around the home in the run up to Christmas, by layering festive accessories in certain zones. You could cluster some baubles and candles on a small surface like a side table, and perhaps even wire some battery powered fairy lights around the display to draw the eye.You can never go wrong with introducing some more organic forms around the home too, so consider collecting branches or arranging some dried flowers, and having these out on display. They will not only add movement, but also give a charming woodland look to wherever they're positioned.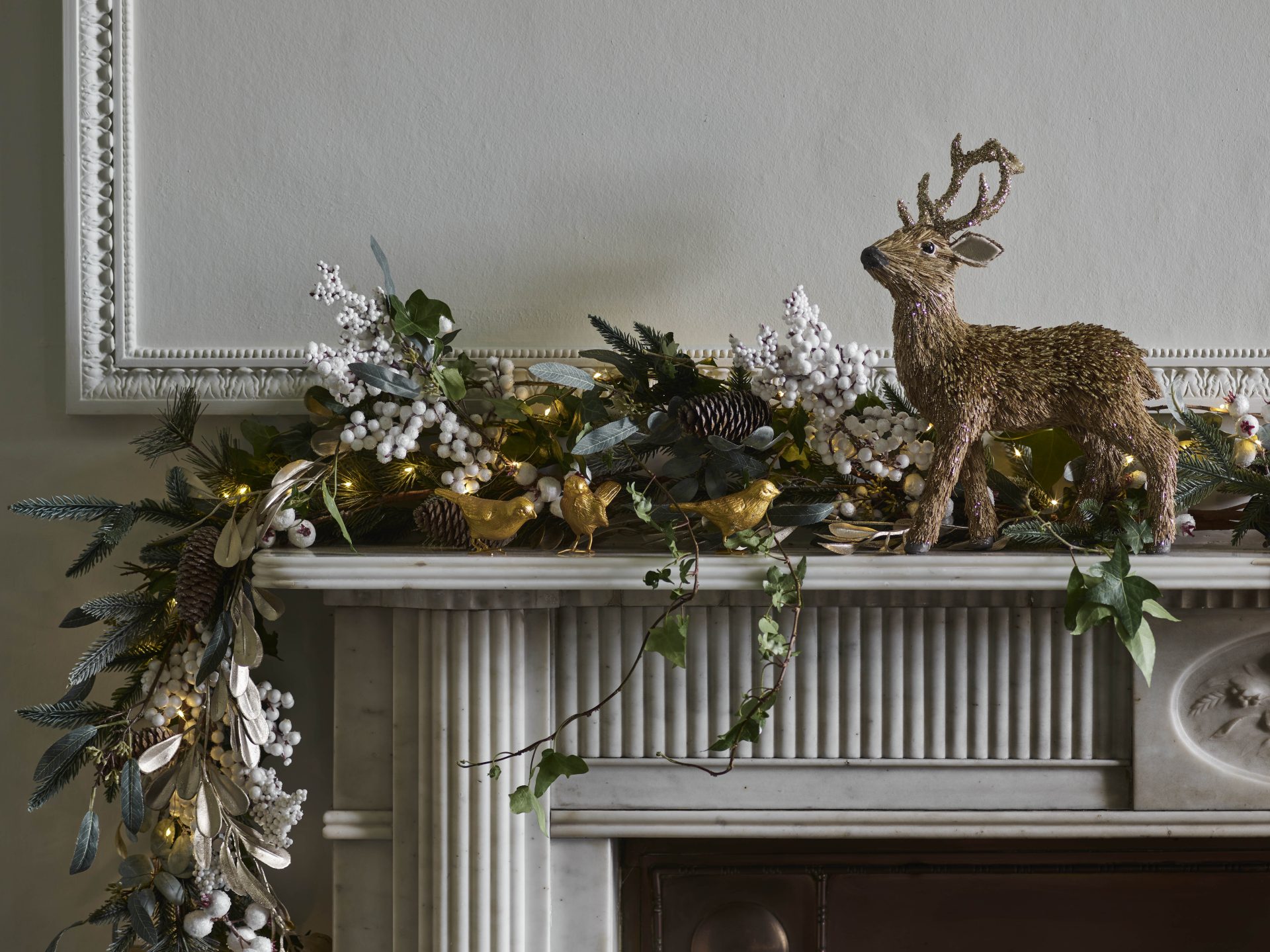 Next up, layer the home
The layering of textiles can add a subtle Christmas touch to any room.You can go all out and swap your usual bedroom linen for festive motifs, or simply go bigger and softer with your furnishings, introducing sheepskins, knitted throws and brushed cottons that will add warmth and tactility around the home. Lights will always add that subtle festive feel,so consider wiring some around any surface to give a cosy and restful glow.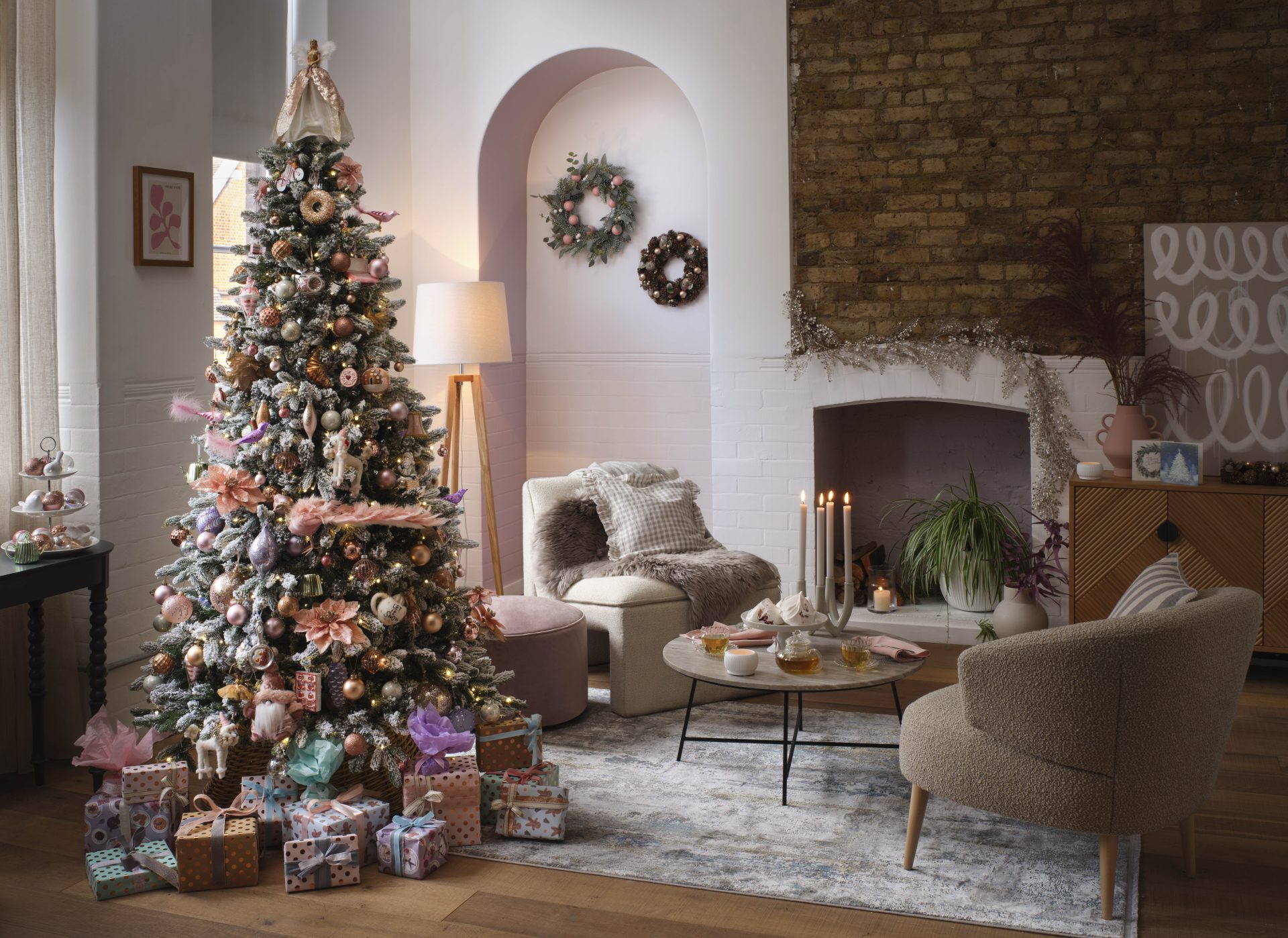 It's time for the tree
Your tree should be the beautifully adorned centrepiece that marks the true arrival of Christmas. When decorating, fill the majority of the tree with classic lights and simple, plain packs of baubles, that balance the colours and set the tree's palette. Then invest in some statement baubles, sprays and oversized neon pieces that command attention when nestled here and there. This year's John Lewis themes are inspired by the places communities gather over the festive period and include:
● Winter Fayre- with elegant designs inspired by a family stroll around a winter fayre, in a
frosted palette and high sheen metallics
● Sugar Plum Cafe – inspired by the cosy local cafe, with a sugary and pastel palette and foodie-inspired decorations
● Community Garden – the allotment and wildlife inspired trend, with a rich colour palett with copper highlights that reflects the lush growth of the garden and green spaces
● Nightlife – the highly decorative trend, with high-shine appeal and jewel tones – one for maximalists
● Santa's Rainbow Workshop – the 'anything goes' trend, inspired by the fabulous fantasy toy shops of a child's imagination. The palette is joyfully bold – all colours of the rainbow
● Jolly General Store – the graphic collection, filled with everything from hardware to groceries and a candy cane red and brilliant white palette.
If you'd like help creating a winter space you'll love, you can book a free in-store design appointment with the John Lewis Home Stylists.