Find your personal style: dress how YOU want!
5-minute read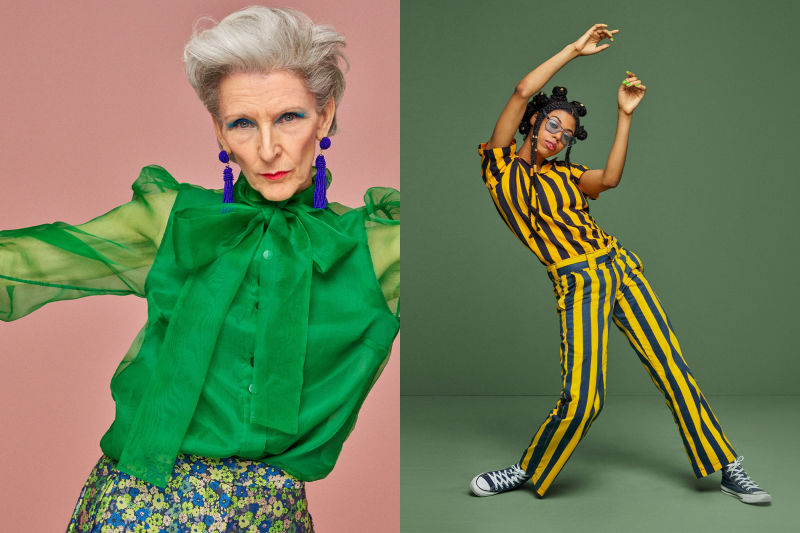 Let's talk personal style. After chatting to some women we've worked with over the years, it's clear that the best advice is to dress how YOU want. Expressing your individuality through fashion and finding your style needn't be difficult – just wear whatever makes you happy and your fashion confidence will soar (plus you'll feel comfortable to boot). So read on and celebrate the different ways we dress, then check out the best brands and retailers at Victoria Leeds to suit your style.
Ruth, influencer
Ruth started her Instagram account @wearitlikeruth after having her kids and losing her confidence. Now, 18 months on, she's found her mojo and gives her audience plenty of daily styling ideas. Her opinion on having individual style? 'Fashion can tell a story – it tells your story. It's a way of expressing yourself. There are days when I want to feel a certain way, so I'd style my clothes in a certain way. It's your voice. That, for me, is what fashion is. You only get one opportunity to dress for you, so it's important it's for you and nobody else.'
' Whether that's a suit or track pants and trainers, you have to find what's right for you'
Ruth is all for breaking the rules and mixing looks, too: 'I've got a pair of track pants with a white stripe, which I pair with a hoodie under a blazer to mix a bit of athleisure with something totally contrasting. I love mixing it up.'
Emily, model
Emily's unusual pastime shows her determination to give anything a go – something she continues through the way she dresses, too. She says: 'I started doing circus skills because, why not! You don't realise what you can do until you try'.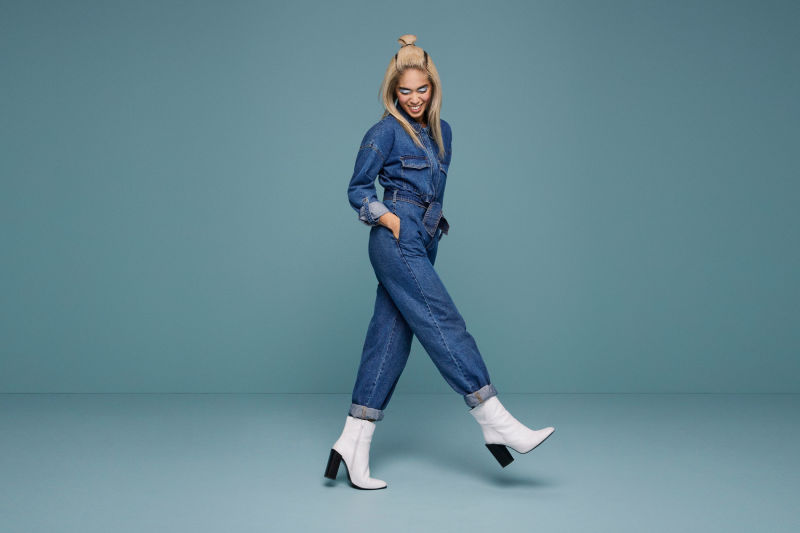 She had this to say on her style: 'I'm pretty bold. And feeling confident in what I'm wearing is important all the time. I've always used my clothes, hair and how I look to remind me of who I am on the inside.' Her current obsession? 'I always love an oversized jumpsuit. I feel freer and it's great for when you're eating all day!'
Natalie, influencer and dancer
Natalie empowers women to wear whatever they want at @stylemesunday. Her top tip for dressing? 'It's so individual. It's all about feeling good in what you are wearing and not caring about what other people think. I think the best thing you can do is wear things that fit you properly. Anything that makes you pull or tug on it means you won't feel confident in your day.'
She had this to say about her dancing: 'It has done so much for my confidence, it's ridiculous. I'd always wanted to do it, but it takes a lot to step outside your comfort zone. But, once I did, I became obsessed!'
Dancing has changed Natalie's way of dressing, too: 'I used to wear more high heels and now I'm dancing a lot, I can't! It's made me more relaxed in what I wear. My go-to item right now is a purple pair of trainers that I absolutely love. They're really comfortable and a bright pop of colour. They make me feel really good.'
Steph, fashion stylist
Steph's day job is making other people not only look good but feel good, too. She has always been obsessed with fashion: 'Even as a little girl I loved fashion magazines and playing dress-up. I was lucky that mum let us dress ourselves – which turned out in some very unique combinations! I think that's where I got my sense of style from.'
' Fashion should always be fun and just an extension of your personality, whatever that may be.'
She believes that fashion should never be a drag: 'It should always be fun and an extension of your personality.' And Steph doesn't believe you need designer everything: 'I love mixing vintage and investment pieces with good high-street staples. I'm also trying to buy more sustainable fashion too as a lot of brands are finally starting to embrace a more planet-friendly approach to fabrics and manufacturing processes.'
Find your style at Victoria Leeds
Inspired to shop for something new? Or perhaps you just want the lowdown on where you can find pieces perfect for your style at Victoria Leeds.
Best brands for tailoring: Reiss; Cos Best brands for trend-led pieces: & Other Stories; Vivienne Westwood Best brands for athleisure: Isabel Marant Etoile at Harvey Nichols; Sweaty Betty Best brands for denim: Polo Ralph Lauren; Diesel Best brands for curvy fashion: Live Unlimited at John Lewis & Partners; Betty Barclay at John Lewis & Partners
You can always rely on & Other Stories' new-season drops for trend-led pieces and detailing like this gorgeous quilted cocoon coat