 Ethical shopping tips and eco-friendly products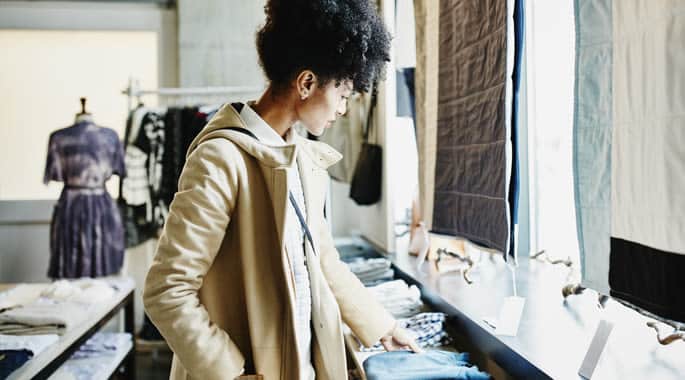 From overflowing landfills and plastic pollution in our oceans, to unethical work conditions and wages, we all can make small positive changes to help make the world a better place. Here's how to become a 'conscious consumer' – we've rounded up a few simple things you can do when you're next shopping in Victoria Leeds.
SHOP SUSTAINABLE FASHION
We've all heard of sustainable fashion, but what does it mean? Basically, it's a recognition that everything we buy has an impact – whether that's on the environment, our health or society. Thanks to the new wave of eco-consciousness sweeping across your favourite brands, it's easier than ever to shop sustainably and stay stylish. Brands like Veja, with their socially responsible vegan leather trainers, are leading the charge. A huge focus of the company is ensuring a positive impact, from production to store. Look out for People Tree in John Lewis & Partners, too. They've been pioneers in sustainable Fairtrade fashion since 1991 and focus on eco-friendly materials like organic cotton and responsible wool, made using artisan skills.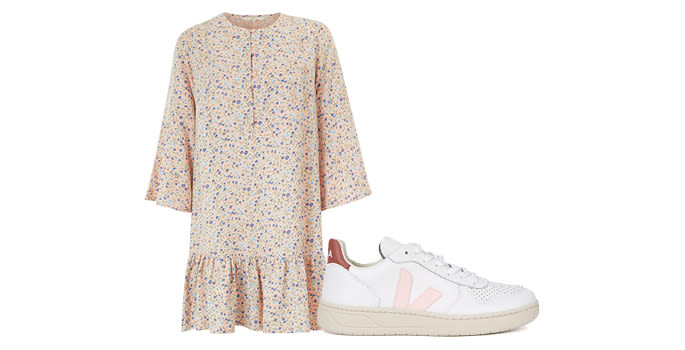 Our picks: VEJA V-10 white leather trainers, £115, Harvey Nichols; People Tree Adele meadow floral dress, £95, loved&found at John Lewis (check before for specific product availability)
RECYCLE ANY FASHION MISTAKES
As well as choosing clothes made from eco-friendly materials and investing in wear-forever items you'll rock time and time again, recycling your unwanted garms is an easy way to up your eco efforts. Lucky for you, a lot of brands offer recycling initiatives to help you gather up your old fashion faux pas' and help reduce the tonnes and tonnes of textiles that end up at landfill. At & Other Stories, they put recycling at the heart of what they do – offering beauty and clothing (from any brand) recycling initiatives in their stores. To say thanks, you'll receive a 10% off voucher. Win, win!
CHOOSE SOCIALLY RESPONSIBLE BEAUTY
We're all used to buying Fairtrade items for our food baskets, but what about for our beauty cabinets? Sustainable beauty is on the rise thanks to new awareness around Fairtrade-accredited beauty brands, community trade and eco-friendly ingredients. There's also a fresh awareness on the devasting impact that some commonly used ingredients and products, like palm oil and makeup wipes, are having on the environment. We all love hassle-free makeup removal, but your use-once face wipes are festering in landfill and polluting our oceans. No on-the-go cleansing is worth that. You don't have to completely veto convenience, though: look for biodegradable face wipes instead. Yes, they still usually come in plastic packaging – but any step in changing our routine for the planet's sake is a plus. In L'Occitane, they're committed to respecting and caring for the planet. They support local projects which aim to preserve the environment; manage a sustainable manufacturing process; and use the best natural and organic ingredients. They are also committed to only ever using traceable, sustainable palm oil.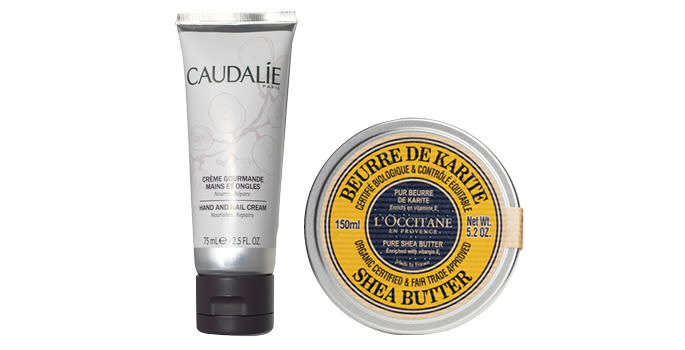 Our picks: Shea butter organic certified, £30, L'Occitane; Caudalie hand and nail cream, £12, SPaceNK
REDUCE YOUR PLASTIC USE
Wherever you look, single-use plastic is there – from our water bottles to our beauty product packaging. We're all aware of the huge impacts single-use plastics are having on our planet, but what can we do to help? Making just a few changes can have a big impact on the amount of plastic we use in our everyday lives. Need some tips? Here are some small changes we can all make: 1. Swap your throwaway plastic bottle for a reusable bottle 2. Ditch your coffee cup for a reusable coffee cup (and get money off at Pret a Manger, Le Pain and Benugo) 3. Say goodbye to plastic bags and carry a cotton tote bag Did you know you can ask for a water refill in Le Pain, Pret a Manger and Benugo? Perfect for a quick H2O top-up while you dash around the shops. Big brands are playing their part, too. At Kiehl's, they have a bottle recycling initiative. So, when you've finished your fave beauty buys, remember to drop them off next time you're stocking up.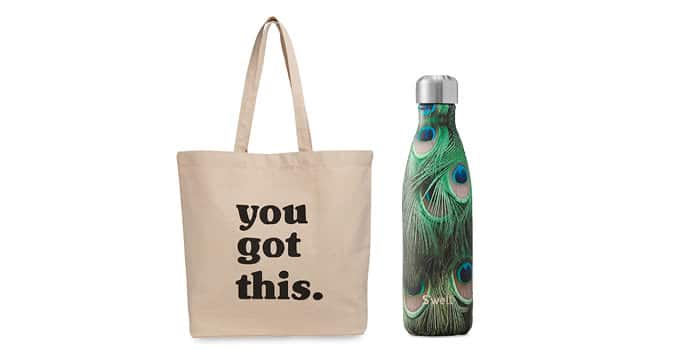 Our picks: You Got This tote, £35, Whistles; S'well peacock vacuum insulated drinks bottle, 500ml, £42, John Lewis & Partners
VICTORIA LEEDS INITIATIVES
At Victoria Leeds, we're also trying to do our bit: 1. We recycle 97% of all our waste. 2. Retailers have a food caddy to recycle their food waste – we currently divert an average 40kg of food waste through the caddies every month! 3. In 2018, we reduced our carbon emission by 22% compared to 2017.