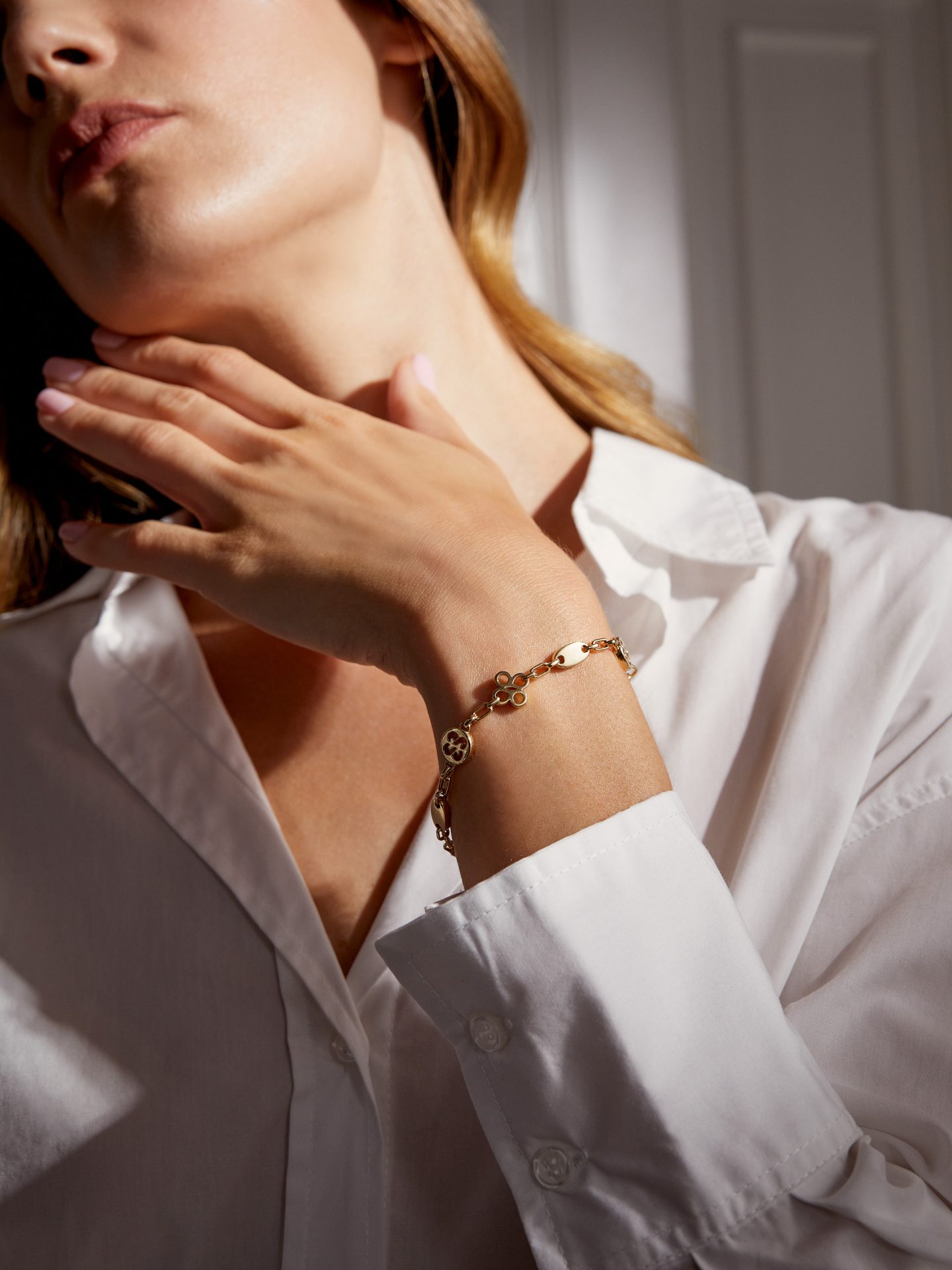 BOODLES RELEASES ITS LATEST ICON COLLECTION – 'BE BOLD'
Crafted with 18 carat yellow gold, the collection
uses Boodles signature Single Mine Origin gold, which
ensures full supply chain traceability and provides
clients with the confidence of knowing that their gold
is sourced from a responsible mine, which actively
contributes to the local region, both socially and
environmentally.
Don't blend into the crowd, stand out- Be Bold.
Drawing inspiration from the iconic 'Be Boodles',
the collection maintains a similar visual aesthetic
and incorporates the double B motif that pays
homage to the Boodles brand name; this collection
takes on a new character through the use of polished
gold. The original motif is explored here as a negative
shape (or cut out) and multiplied to give a patterned
effect. 'Be Bold' is the cooler, more
confident older sister to its delicate derivative.
In the modern and dynamic world we live in,
versatility is key. That's why the Boodles designers sought to
create an everyday, multi-wear piece, that provides
a sense of wearable modernity.