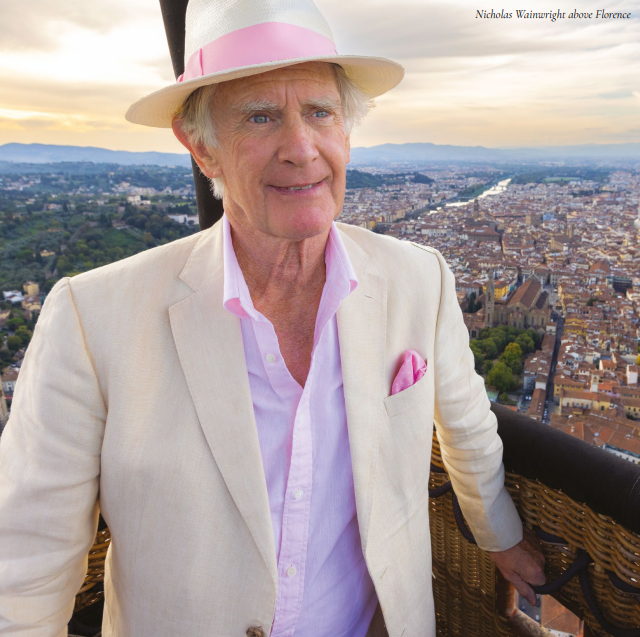 BOODLES HIGH JEWELLERY COLLECTION 2023
To commemorate 60 years since Anthony Wainwrights European adventure, a trip to meet people who could provide Boodles with the very best diamonds and gemstones the world could
offer. His son and Boodles Chairman, Nicholas Wainwright, embarked on that same Grand Tour of Europe, Nicholas travelled to some of Europe's most cities, seeking inspiration for a new and iconic collection.
High Jewellery Collection 2023
Notable pieces in the collection include a Florence design suite set with heart shape diamonds. The pieces were inspired by the angel wing motifs that appear across the city in frescoes, sculptures and stucco. The overall look is sculptured with a flow to the angel wings as they sweep around the stone. The clasp features a heart shaped motif set with pink diamonds surrounded by overlapping feathers. The London, Royal Parks earrings feature two extremely special matching pear shape tsavorites, set in pink gold. The earrings were inspired by the royal parks of London and the Boodles pink taxi that Nicholas travelled around London in.
There is also an extraordinary Murano design necklace inspired by the fluidity of the glass during the blowing process, as well as the magical colours and patterns on the island. It is set with fancy shape multi-gems and diamonds which were handpicked and bought by Nicholas in Venice on his trip. The Paris bracelet features colours and motifs from the Jardin de Tuileries and Pavillon De Flore, a cochonnet from Nicholas' game of Petanque, and finally a yellow sapphire that he bought in Paris.
Together this forms the Boodles 2023 High Jewellery collection; 'A Family Journey: Around Europe in 10 Days'