Boodles Coronation Ring
Boodles are extremely excited to be launching a Gemini ring featuring two very special Diamonds from the Cullinan mine.
Boodles is extremely excited to be launching an impressive Coronation piece to mark the accession to the throne of King Charles III. The piece is a Gemini ring and includes two very special diamonds from the Cullinan Mine – source of the largest rough diamond ever discovered: the 3,106 carat Cullinan diamond. The mineral yielded Cullinan I and Cullinan II – the 'Greater and Lesser Stars of Africa' – both of which are among the Crown Jewels.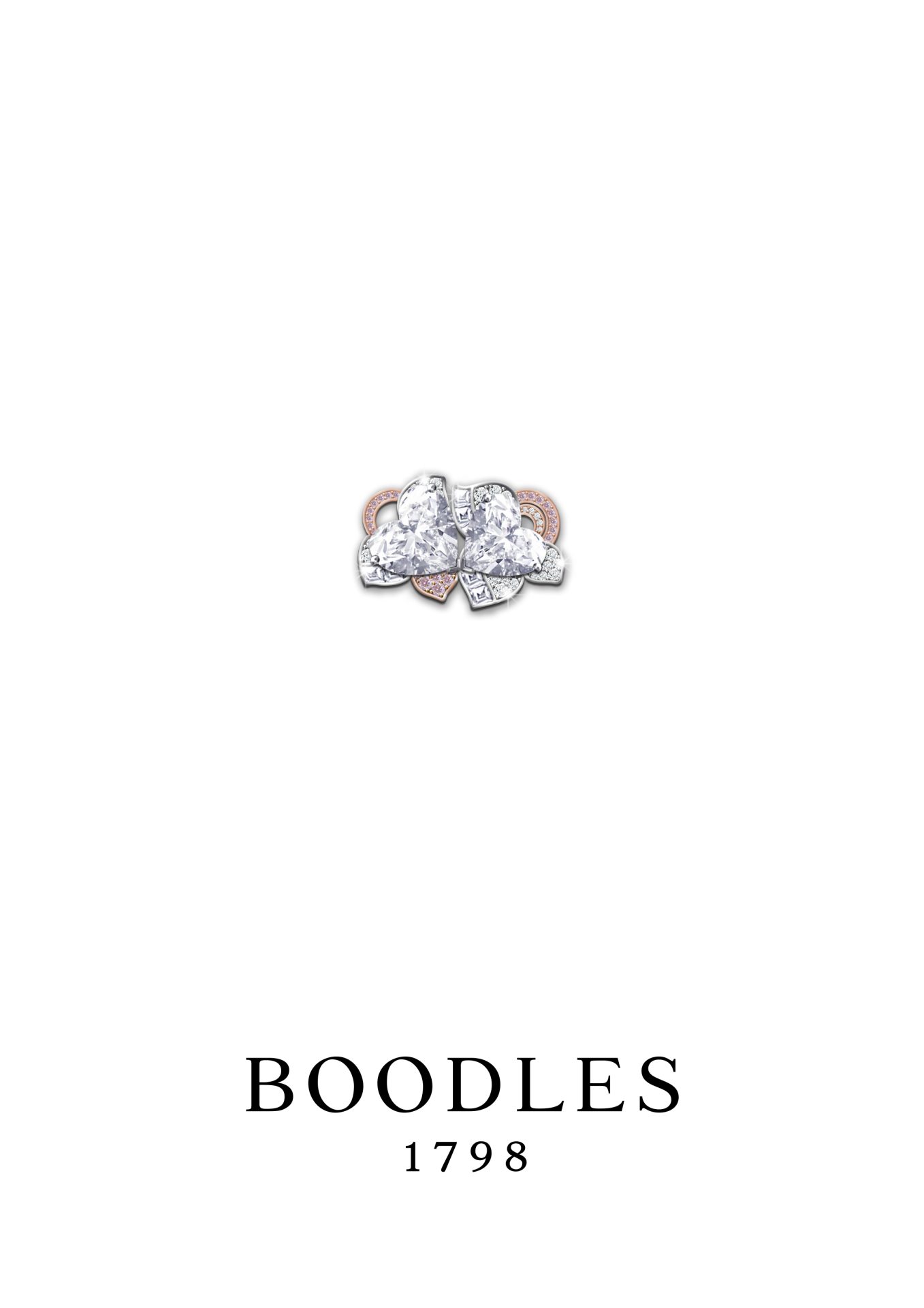 They featured during Her Majesty The Queen's Coronation on 2 June 1953, in the Sovereign's Sceptre and the Imperial State Crown. This connection links the spectacular ring intrinsically to the Coronation event itself, owing to its royal bearings. Weighing 3.20ct and 2.15ct respectively, both heart shaped diamonds come from the same rough and are fully traceable. Just a few months ago they were in the ground, until they
were transported to our lapidary and masterfully cut by hand in London.
Boodles Senior Designer, Tamara Tuganova, chose to take a naturalistic route when embarking on the design of the piece, wanting the ring to celebrate the "sense of occasion". As a nod to regalia, the ring combines floral motifs with ribbons. Delicate pave-set strands pay homage to the ribbons often worn by Royals on state occasions. The ring is a celebration of spring, flowers and nature, which is fitting for the date of the Coronation. The height of spring, May is a glorious time of year and a time of bloom and flowers. King Charles III is a huge champion of nature and horticulture, and our designers sought to research his
favourite flowers, which are a subtle homage to him within the ring. Furthermore, flowers symbolise renewal and a new chapter, while also being a continuation of the past which is symbolic of his reign. The hearts are nestled in the petals that are set with round brilliant cut diamonds and special carre-cut diamonds, which were used to create a beautiful texture on the petals. These are set in a mixture of platinum and rose gold…
and it wouldn't be a one-off Boodles piece without some classic pink diamonds.