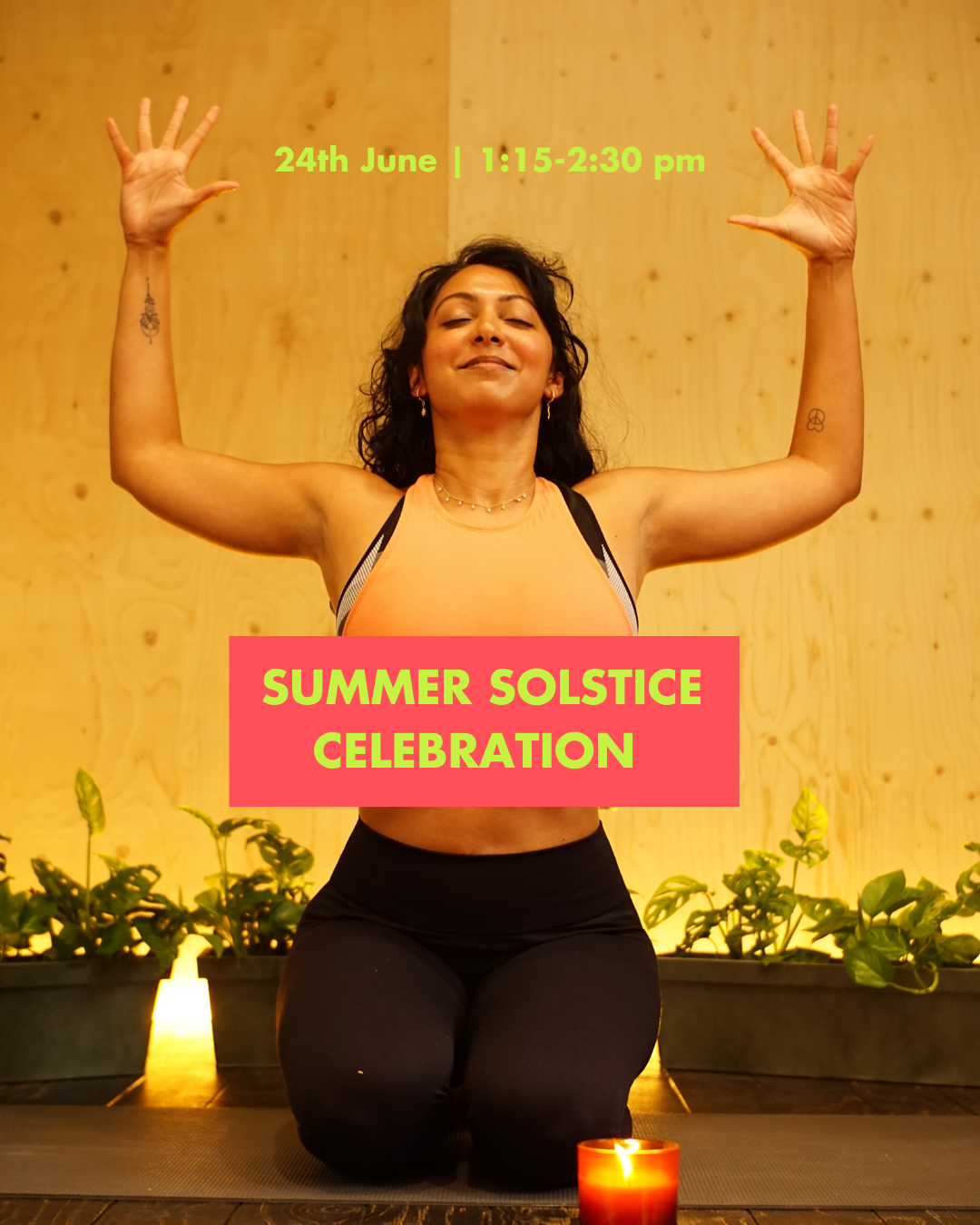 The Summer Solstice
The summer solstice, also known as Midsummer or Litha, is a powerful time of the year when the sun reaches its highest point in the sky and the day is longest. Join Tash in this very special Pop-Up where we will gather to honour this powerful moment and harness its transformative energy. This ritualistic yoga class combines a soothing yoga flow, pranayama (breathwork), meditation, and intention-setting to create a sacred space for growth, abundance, and joy.
We will flow through heart opening yoga sequence to invite expansion and abundance into our lives,, and mindfully cultivate gratitude for the sun's blessings and radiant energy with Sun Salutations. Ending with a guided meditation and reflection, we will set intentions for the summer season, envisioning the growth and transformation we wish to manifest.
Throughout the class, we will create a sacred space adorned with elements that symbolise the sun's energy, such as golden flowers, candles, and cards. The atmosphere will be infused with warmth, joy, and a sense of celebration.
Suitable for all levels. Bring nothing but your beautiful selves (wear something yellow/orange if you wish).
Expect:
An uplifting and grounding Yoga flow

Heart-opening Yin postures

Soothing breath-work

Gratitude themed meditation

Intention-Setting Ritual

Aromatherapy
Date
Saturday 24th June 2023