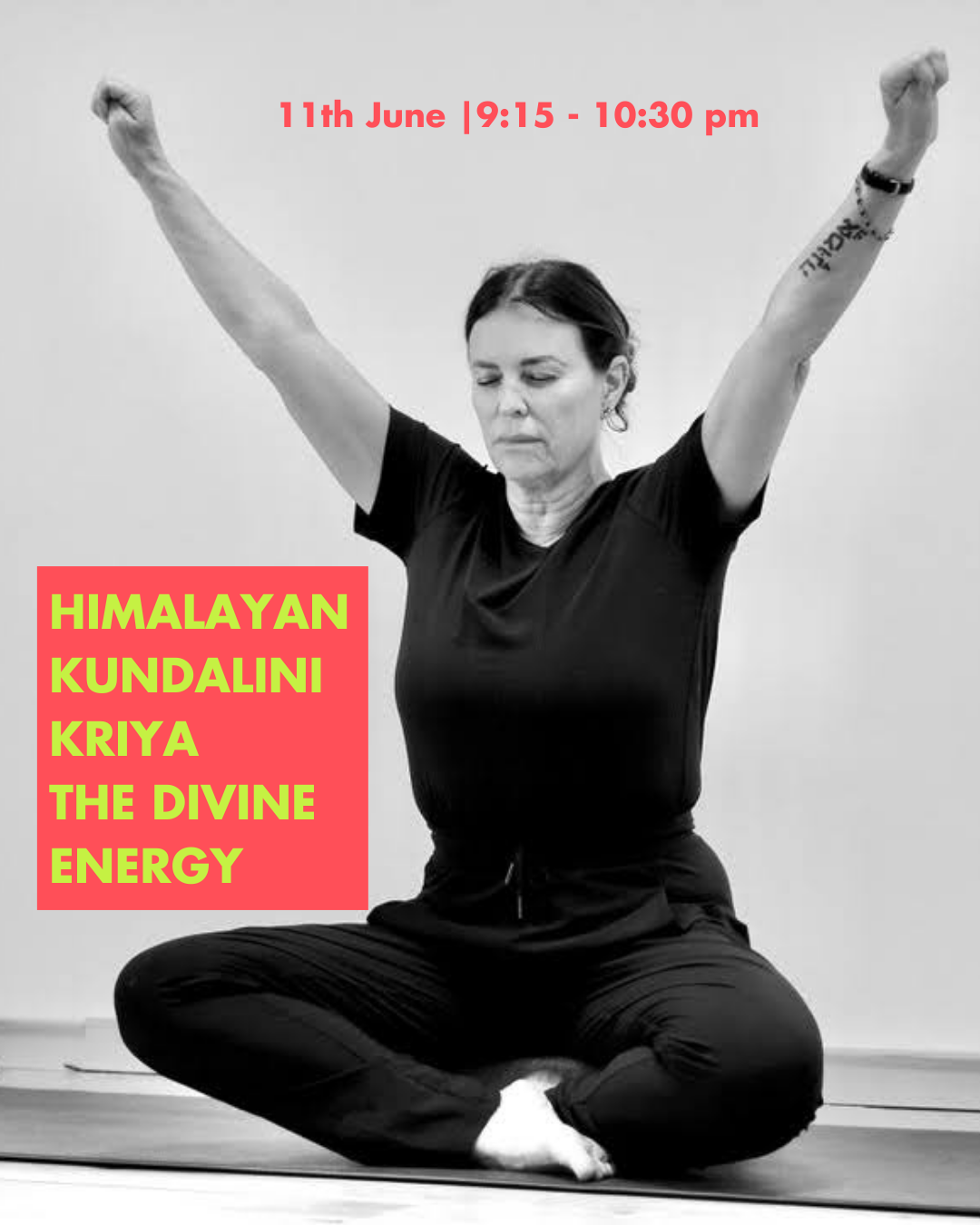 Himalayan Kundalini Kriya – Divine Energy
Himalayan Kriya is rooted in the rich Vedantic and tantric traditions of the Himalayas. Kriya is the yoga of electricity as we strengthen and work through the subtle bodies, transmuting any energetic blockages in the chakras. Kriya generates the movement of energy, and the awakening a spiritual shift in a persons' being.
Kundalini energy is the ultimate life-force energy. It is the source of our creative power, spiritual gifts, and divine feminine energy. In this practice we will awaken the Kundalini energy and realise our truest and highest potential.
The teachings integrate radical and relevant yogic practices in one session weaving meditation, breathwork, asana ( yoga postures), mudra ( hand gestures), the healing power of body movement , mantra kundalini Kriya, committing to growth, evolution expansion in all areas of existence, embodying the very essence of yoga
What to expect:
Meditation
Breathwork
Mantra
Chi flow
Increased energy
Inspired mind and being
Awakening to your full potential
Connecting to your innerself and potential spirituality
Date
Sunday 11th June 2023