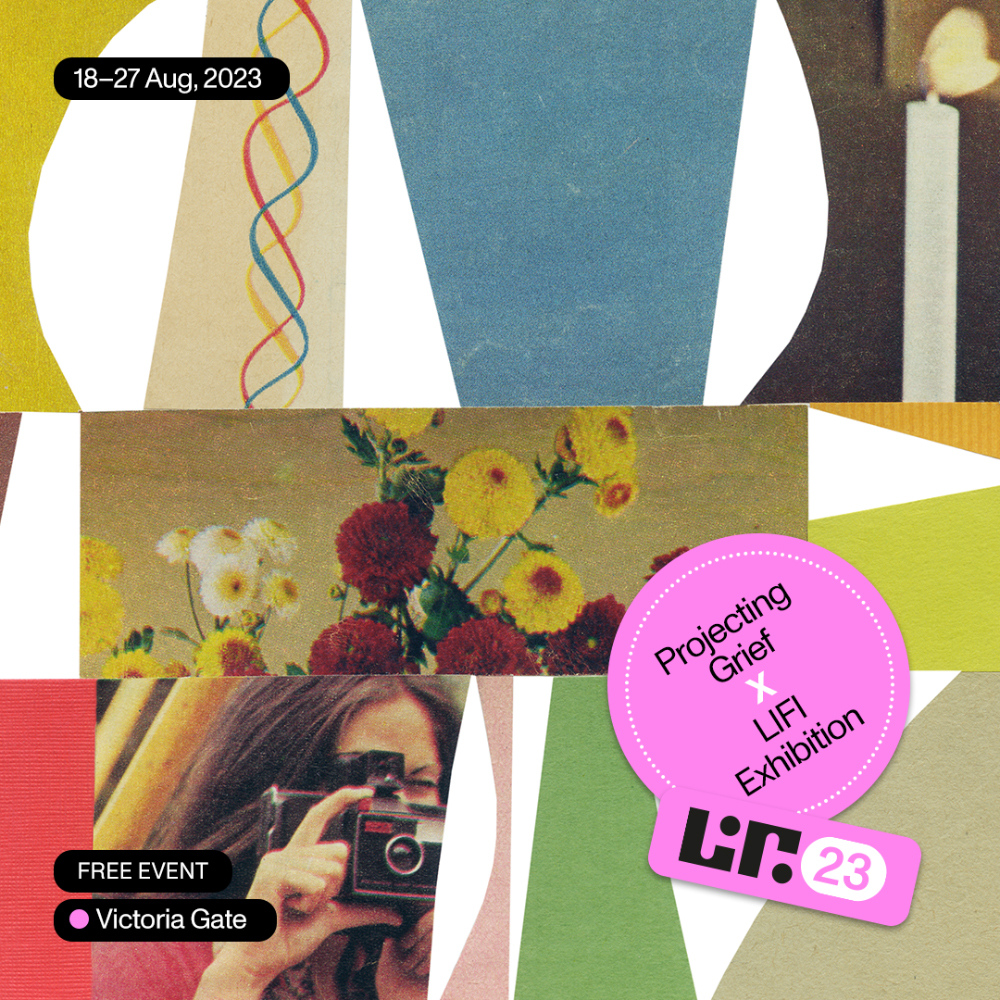 Project Grief X LIFI Exhibition
Can grief be a catalyst for creativity? From comedy to collaging, poetry to plays, and sewing to singing, Projecting Grief tells the stories of people finding comfort, distraction and hope in a creative pursuit after losing someone they love.
This exhibition of portraits and interviews invites viewers to immerse themselves in these real-life stories of grief and art, with the opportunity to join some mindful and creative workshops.
Paper Flowers Workshop with Moni Escobar11:00–13:00 Saturday 19 AugustBook Tickets
Creative Writing Workshop with Freya Bromley13:00 – 15:00 Sunday 20 AugustBook Tickets
Embroidery Workshop with Hayley Mills-Styles11:00-13:30 Saturday 26 AugustBook Tickets
Spoken Word performance by Mstr Samuel13:00 Sunday 27 August (no booking required)