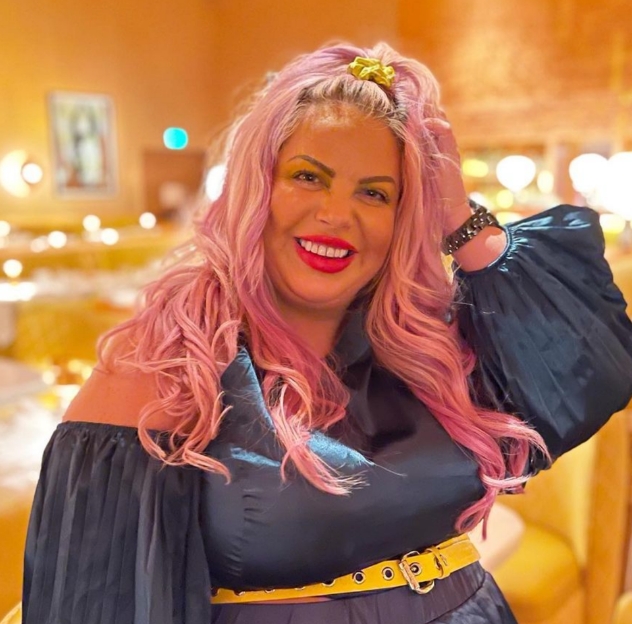 Shopping with Siobhan @interiorcurve
Welcome to the season of all things bright and beautiful! We invited BBC Interior Design Masters finalist Siobhan Murphy @interiorcurve to Victoria Leeds to hand-pick some of her favourite interior design finds right from our lovely centre. She was a fans' favourite on the show thanks to her warm personality and fearless approach to interiors. Plus she's local to Leeds and couldn't wait to go shopping in real life – here's her top ten finds…

LOVELY JUGGLY
Created by John Lewis' in-house Design Studio, lemon and mint motifs decorate this fun and quirky carafe. Team it with the Lemon & Mint highball glasses to bring a sunny Mediterranean feel to your al fresco dining table. Fun and quirky we can see why this is one of Siobhan's top picks.

TOUCH OF GOLD
Siobhan loves this hostess-with-the-mostess tray; snap one up so you can serve drinks and snacks in style on its stylish stainless steel finish with a bevelled hammered metal edge.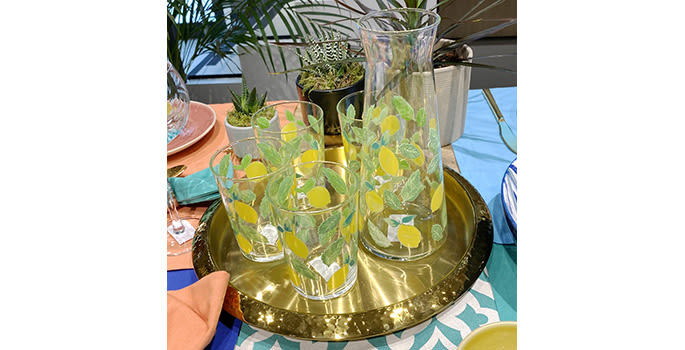 MIDDLE-EASTERN DINING
Dine in style this summer with this Levantine Serving Bowl from John Lewis & Partners with its colourful geometric patterns this style is totally inspired by Middle Eastern designs and perfect for sunny outdoor get togethers.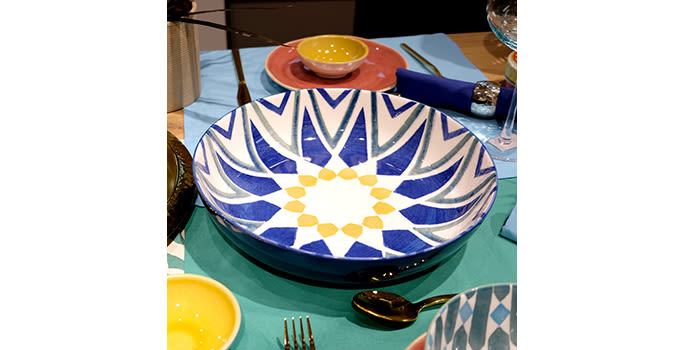 SUPERCHARGED YOU
If you're looking for a feel good gift for yourself (or a loved one), look no further than Neom's Wellbeing Pod – designed to deliver the perfect amount of scent in minutes, this should be a hero in your wellbeing toolkit. The best thing about it is you choose the Essential Oil Blend (from an extensive range) to suit your mood and with one touch of a button get your wellbeing boost in minutes… Genius!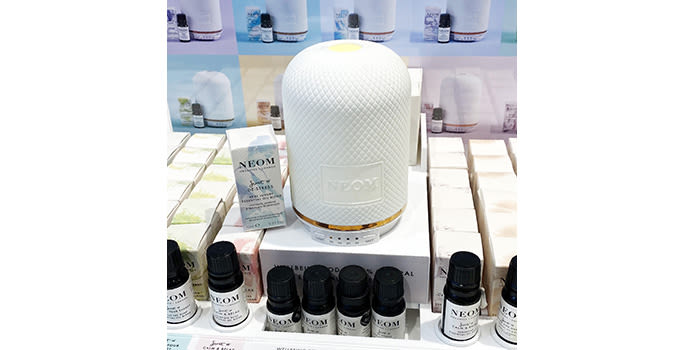 MWAH
Doesn't this look just like Siobhan's beautiful signature red pout! Perfect for the francophile at heart, this adorable plate – designed by Clare V. in collaboration with Anthropologie – offers a charming touch to your tablescape.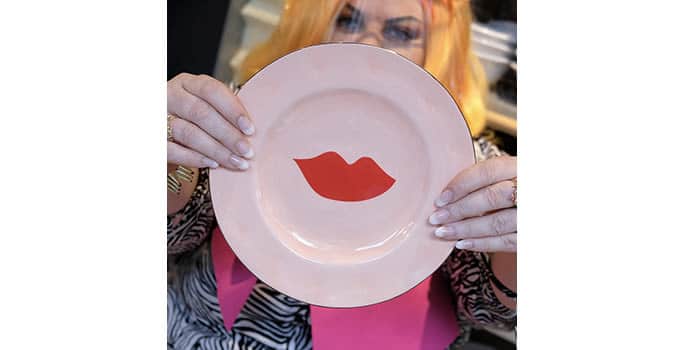 KITCHEN CHIC
Hand-selected by Siobhan, this Perennial apron from Anthropologie welcomes springtime to your kitchen thanks to the brightly contrasting colours covering its silhouette. Better yet, it's a thoughtful gift for the culinary aficionado or at-home baker.


SOFTLY DOES IT
Siobhan knows a statement-making piece when she sees one. The oversized stripes and fringe make this cotton-wool throw from Anthropologie both au courant and classic at once. If you want a playful way to experiment with colour and texture in one striking design – look no further then this beautiful fringed throw….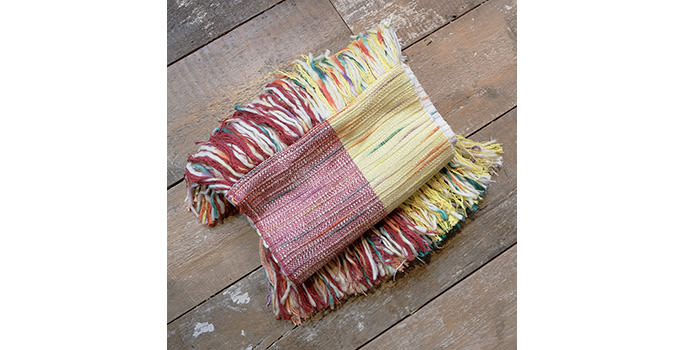 SHELL YEAH!
This beautiful limited-edition ribbed flower vase in coral from Northhome caught Siobhan's eye as soon as she saw it. Better still, the vase can also be used as candle holder when it is turned upside down. This ceramic vase is part of the HKliving Suites Special Collection from Northhome. Siobhan loves the scalloped detail that makes it stand out, it's ideal for displaying dried flowers but it can also be used for fresh blooms too!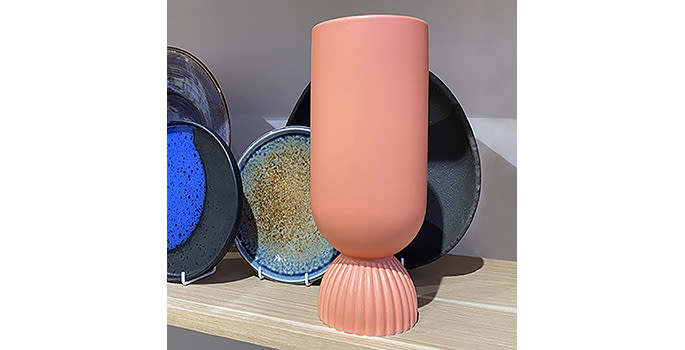 LIGHT IT UP
Siobhan's hand-selected items add instant character so whether you're a dog lover or not, this adorable dachshund lamp will really brighten things up. Fred the dog lamp's sole purpose in life is to bring happiness and joy to your interiors… His perfect spot in the home is most definitely the hallway where he can greet you immediately as you step through the door.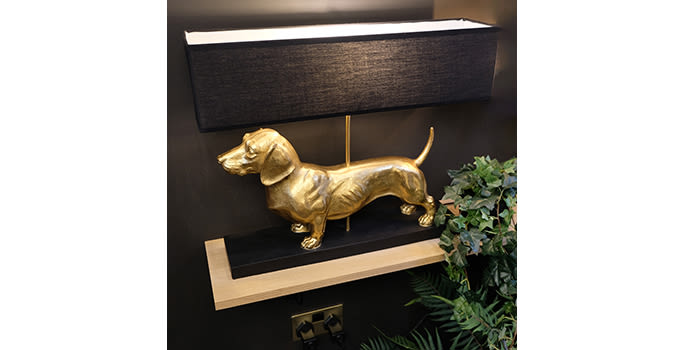 YOU GROW GIRL
A trailing ivy plant is ideal for breaking up the regimented lines of a bookcase or mantlepiece. One step better is Dowsing & Reynolds faux ivy, it will forever stay compact and lush-looking. Siobhan loves the low-maintenance bold impact faux plants give to your space, it's a really great way to breathe life into an interior.