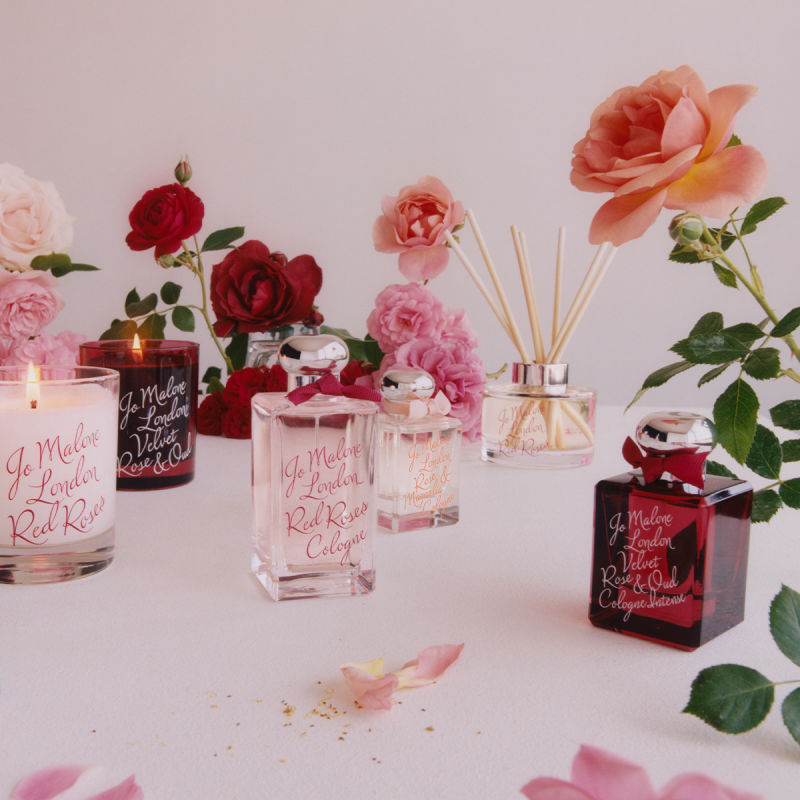 House of roses collection launches at Jo Malone
Introducing a collection of scents celebrating the rose, from light and fresh to deep and voluptuous, honouring this iconic fragrance note. Four distinctive scents offer a different interpretation of the queen of the flower beds, decorated in special-edition glass designs with tonal details.
The collection includes Colognes and Home scents, allowing customers to enjoy the scent of freshly cut flowers as part of their everyday or in their home. Each one makes a thoughtful gift for fans of floral fragrances, with no need for a vase and water. You can shop the collection at Jo Malone Boutique.