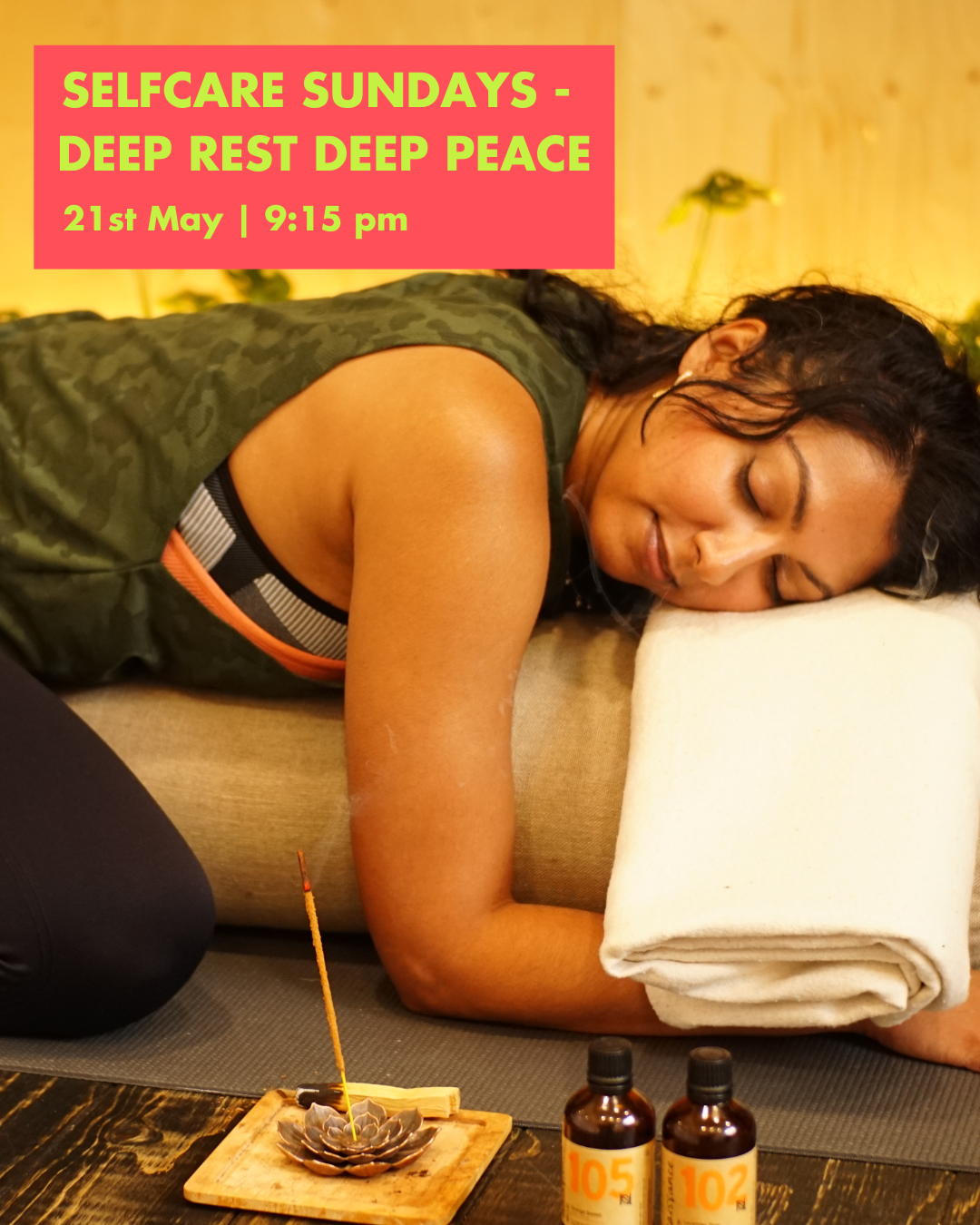 Deep Rest- Deep Peace : Self-care Sundays
Get ready to blossom into a relaxed and rejuvenated version of yourself with the "Deep Rest, Deep Peace: Self-Care for Spring and Summer. These pop-ups are designed to help you cultivate a deep sense of relaxation and inner peace, using various mindfulness and meditation practices. Through guided meditations, breath-work, and gentle movement practices, you will learn how to release tension and restore your energy levels.
Starting with some self-massage using organic jojoba oil to ease tension away from the neck, shoulders and feet. We will move into some grounding and soothing restorative ( Spring) or yin ( Summer)  yoga sequences to tap into your inner wellspring of calm and stillness.  We will then finish with a hand + arm massage by the lovely Neal's Yard team using their luscious products.
Summer self-care:  A gentle Yin practice that creates a safe and supportive space for you to rest, recharge, and practice self-care. In this class, we will explore the ancient Chinese concept of "yin" and how we can balance it through cooling practices. Yin represents the cooler, calmer, and more introspective aspects of our being, while its counterpart "yang" represents the warmer, active, and more outgoing aspects.
Date
Sunday 21st May 2023